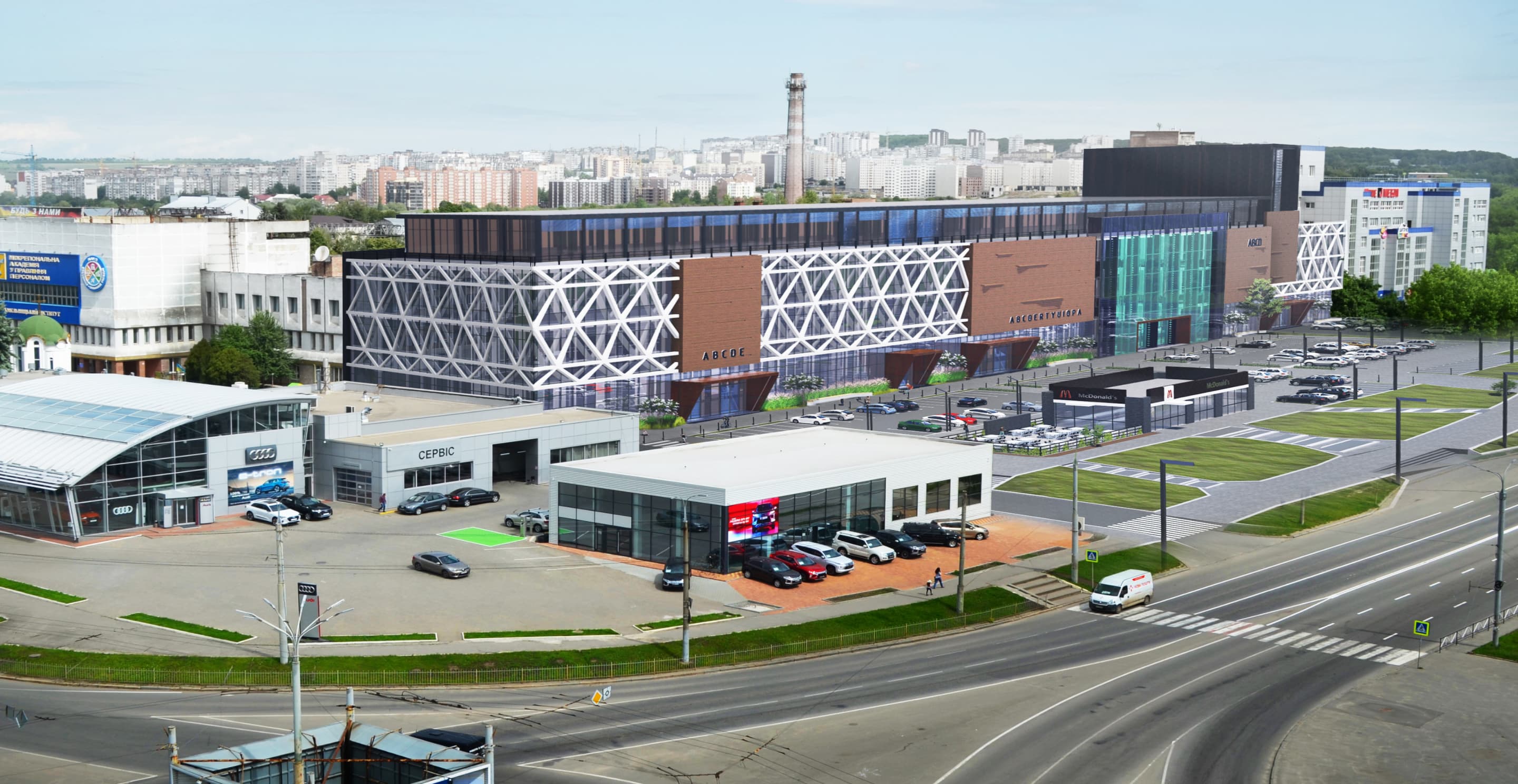 Construction progress
Despite the difficult times, the construction of the business center did not stop for a moment, and even more so - it took place in compliance with all deadlines in accordance with the plan and work schedule. A powerful team of professionals worked on the project - architects, engineers, project managers, actual builders and other specialists - whose coordinated work, in particular, ensured its successful and timely implementation.

During the construction process, the construction of the foundation and walls, the phased installation of structures, and the laying of engineering communications were carried out. In parallel with the construction work, planning and interior design work was carried out to ensure the functionality and ease of use of the space.

Constant and systematic control of construction quality. Extraordinary attention was paid to the quality of the materials used and their compliance with the project requirements.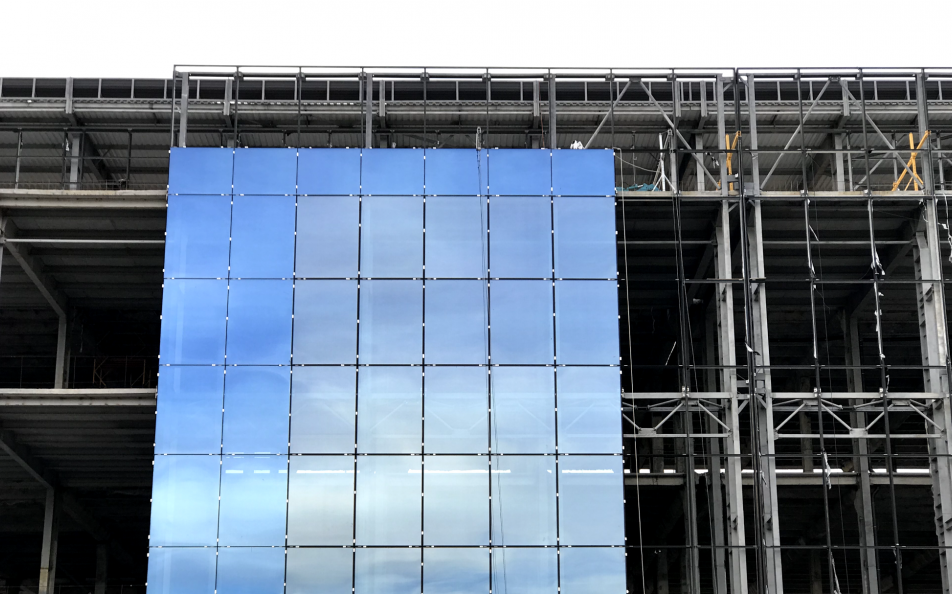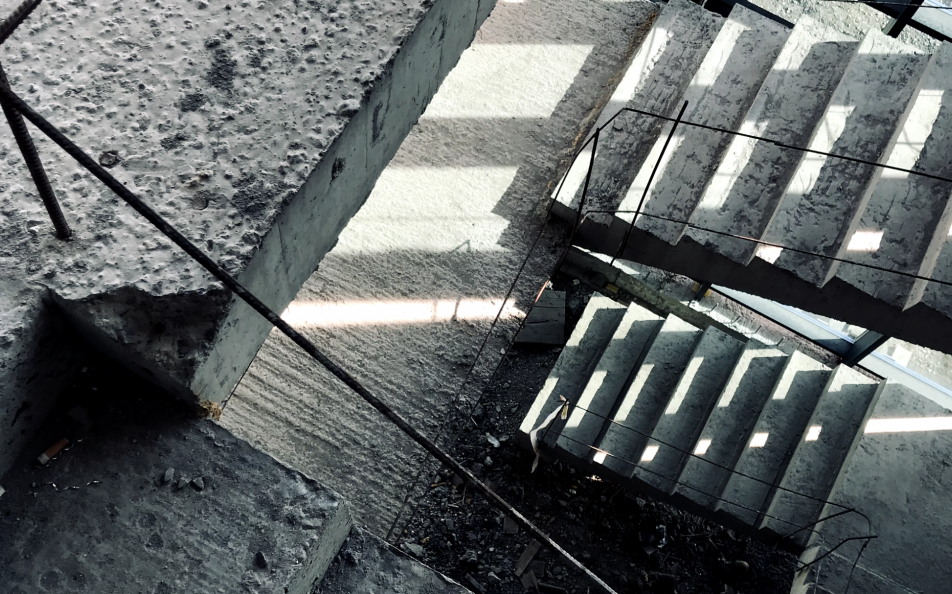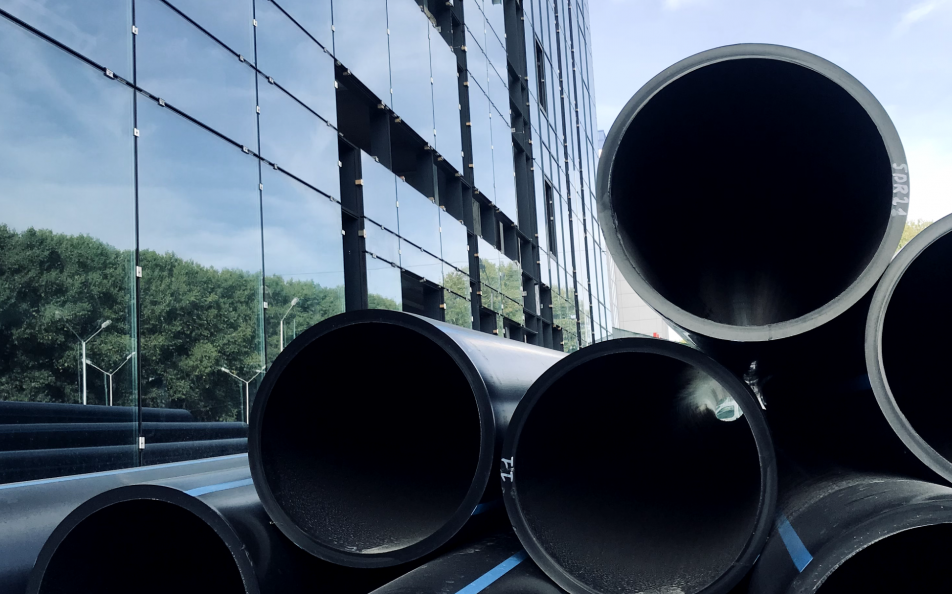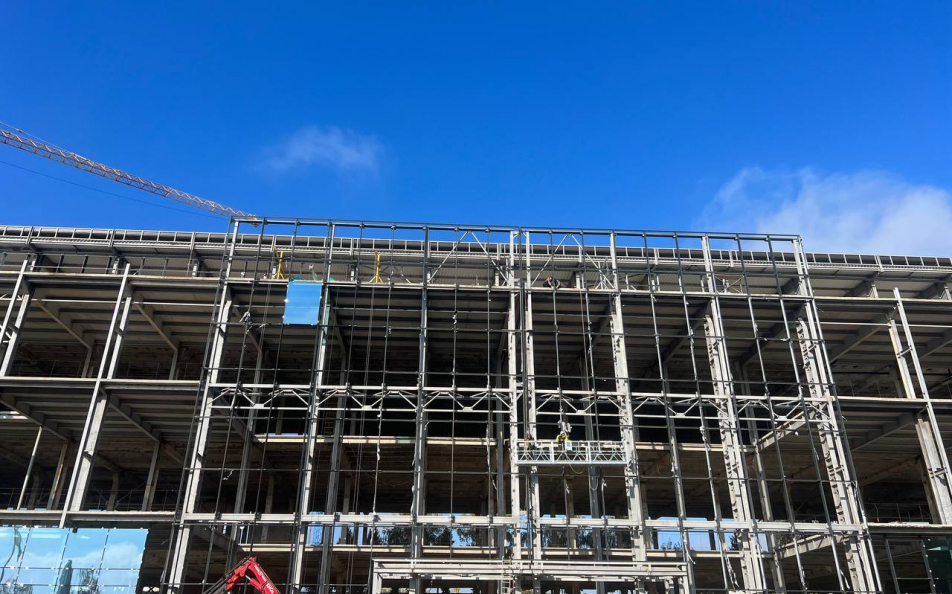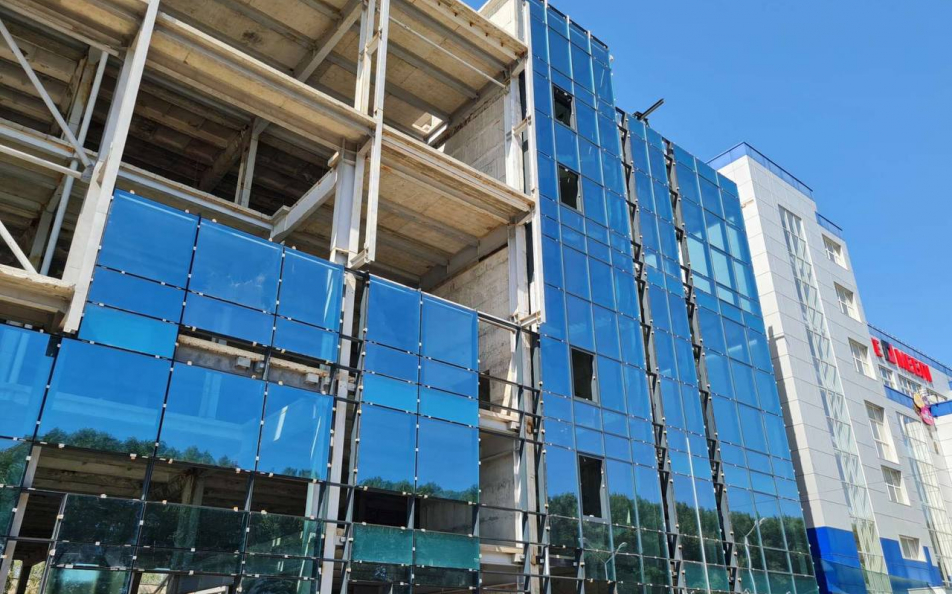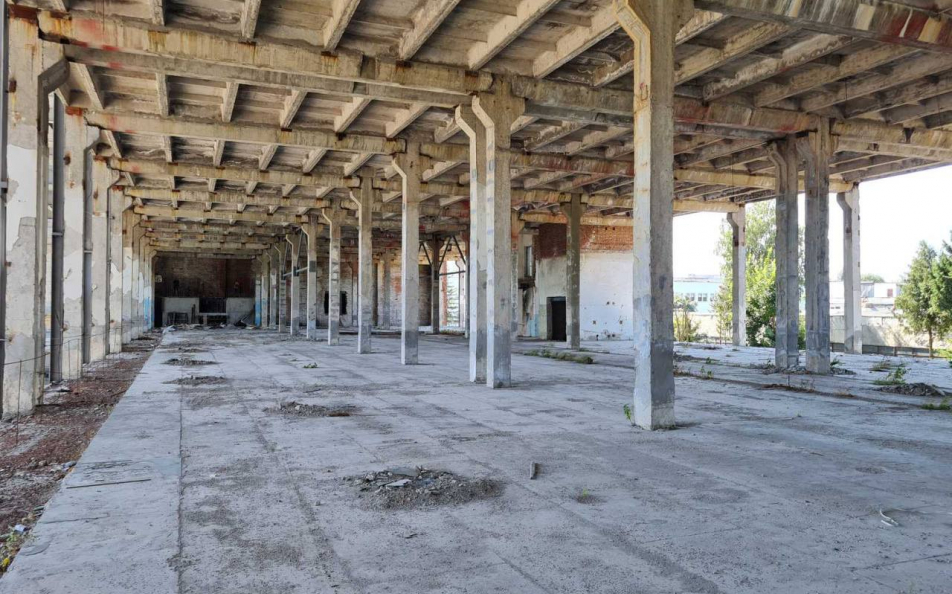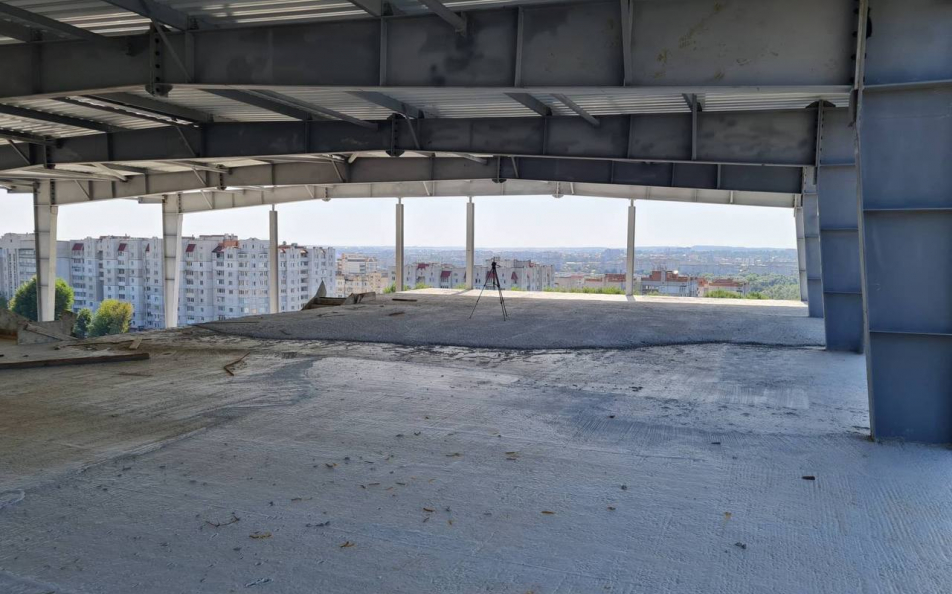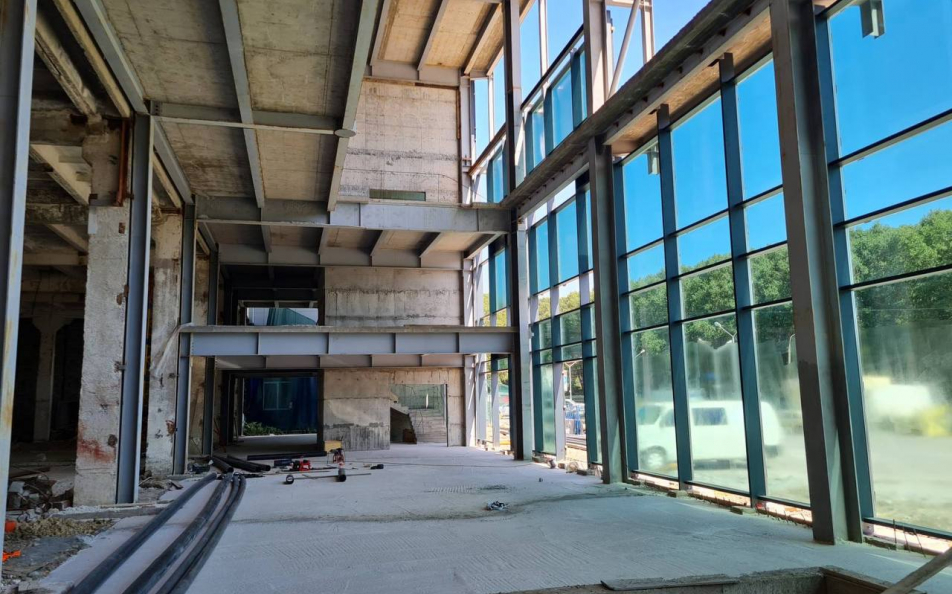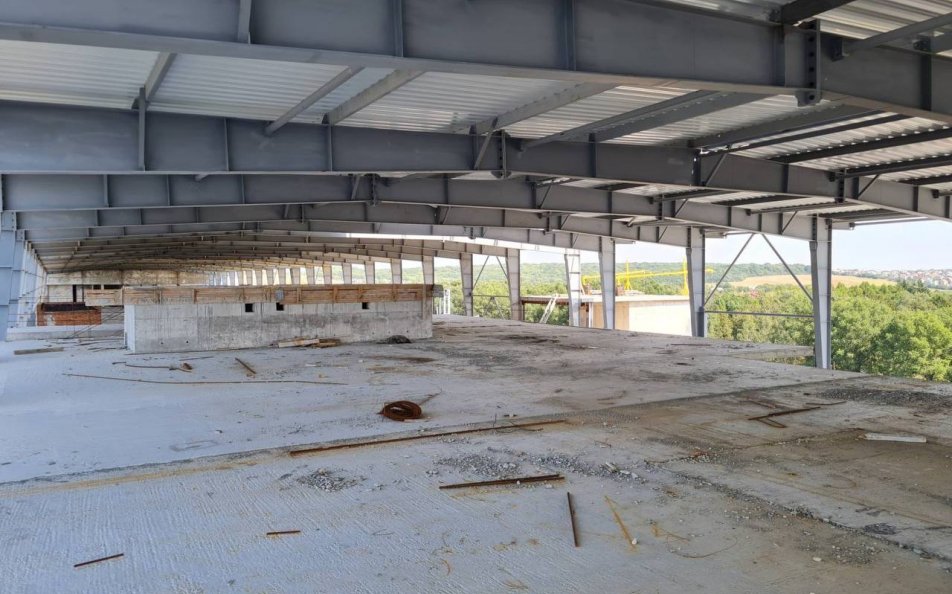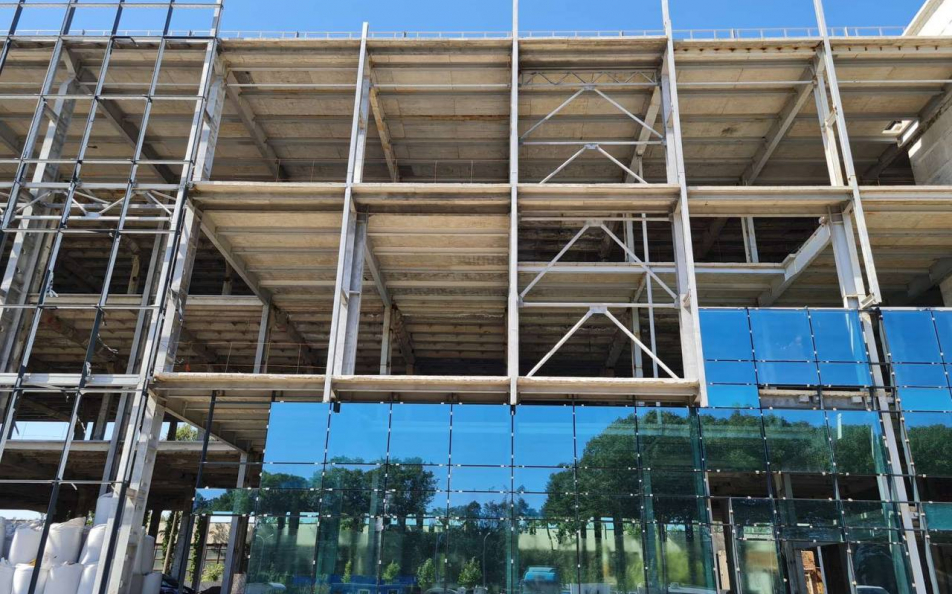 7 April
Preparation work for the glazing of the shopping center has begun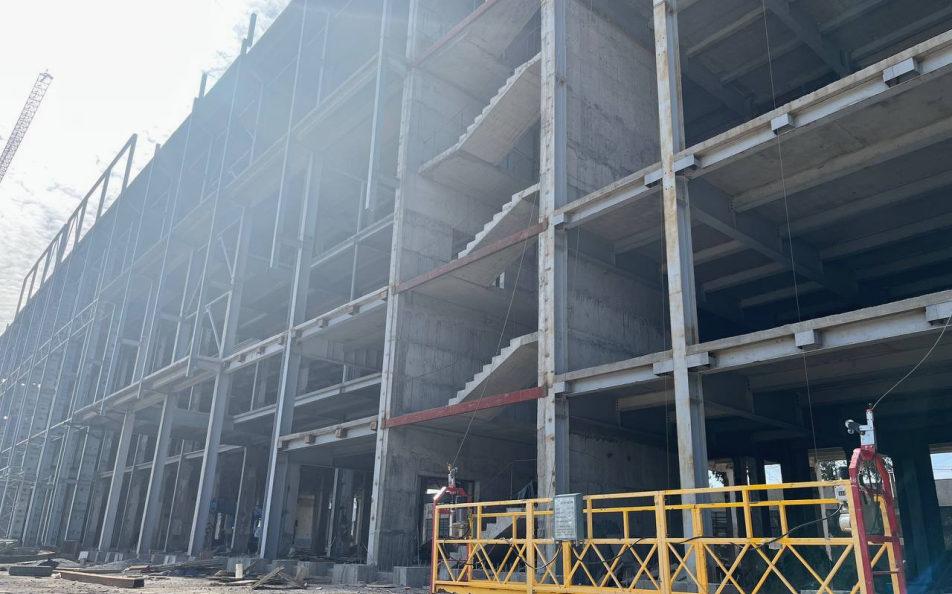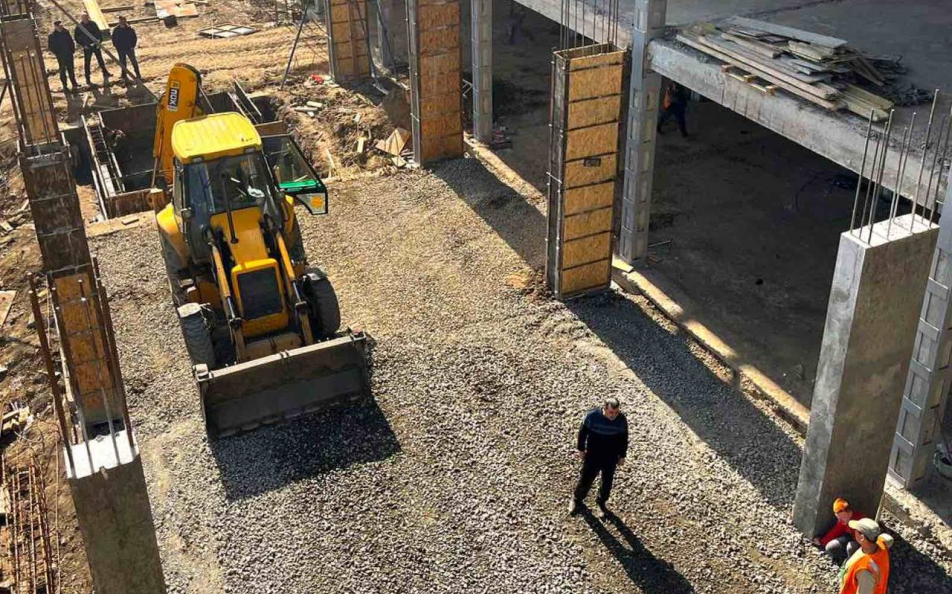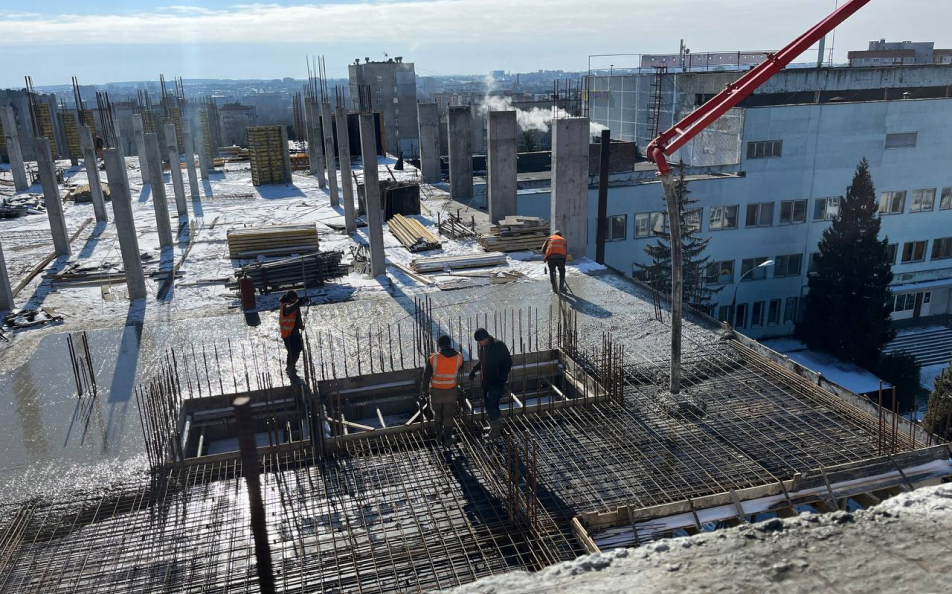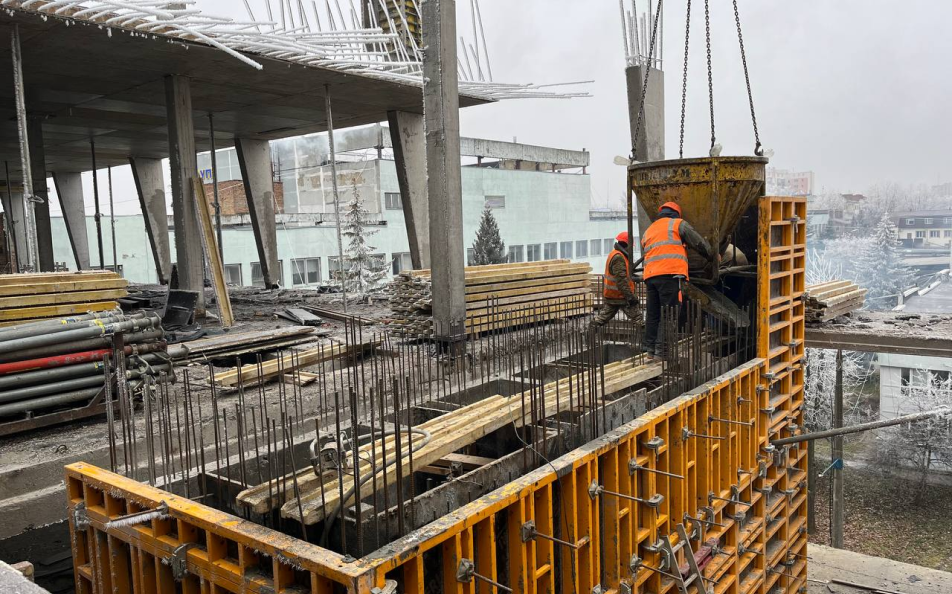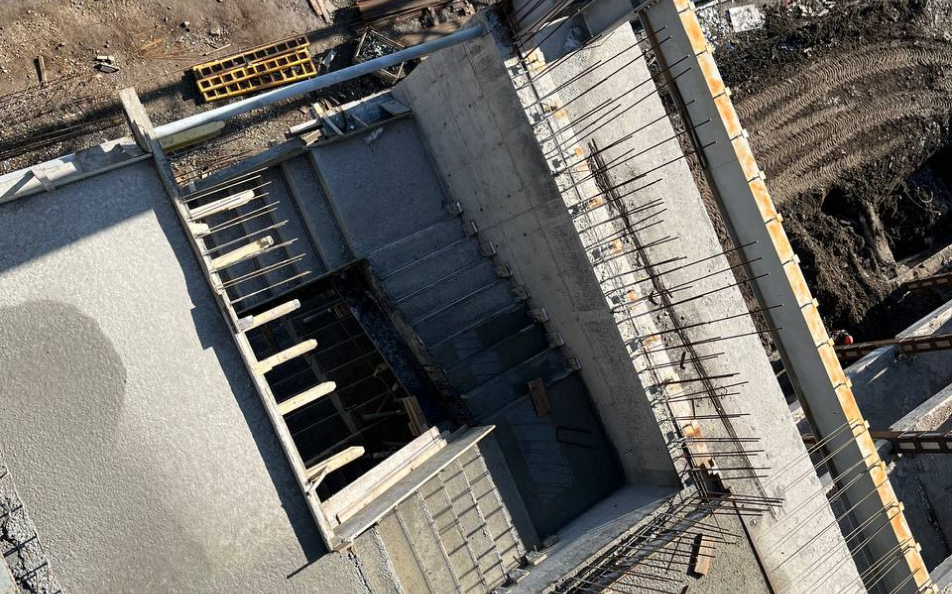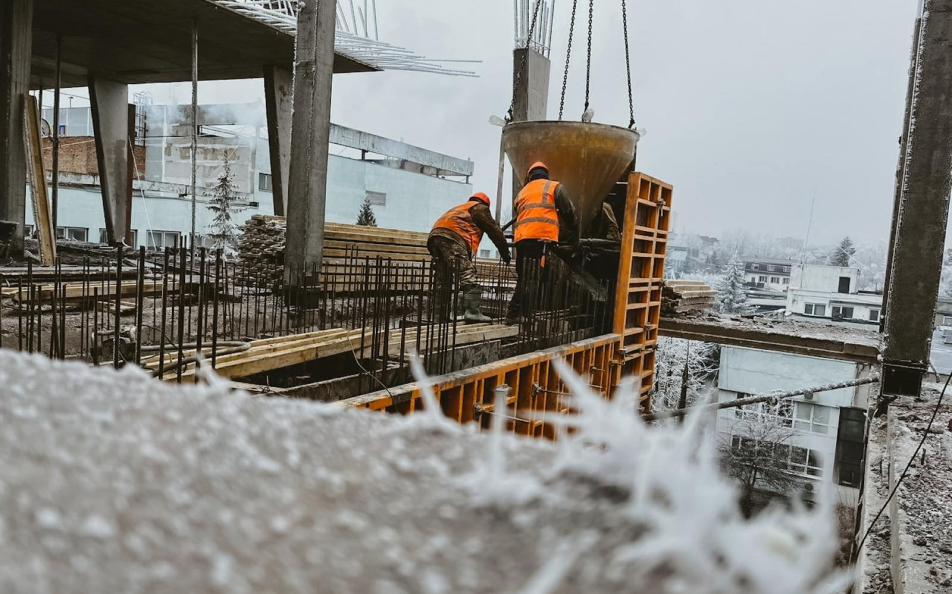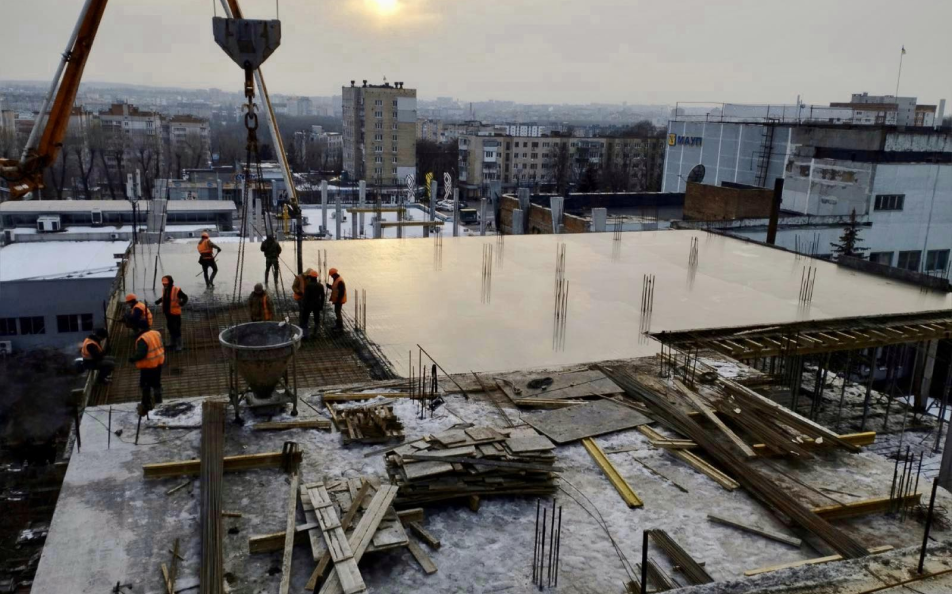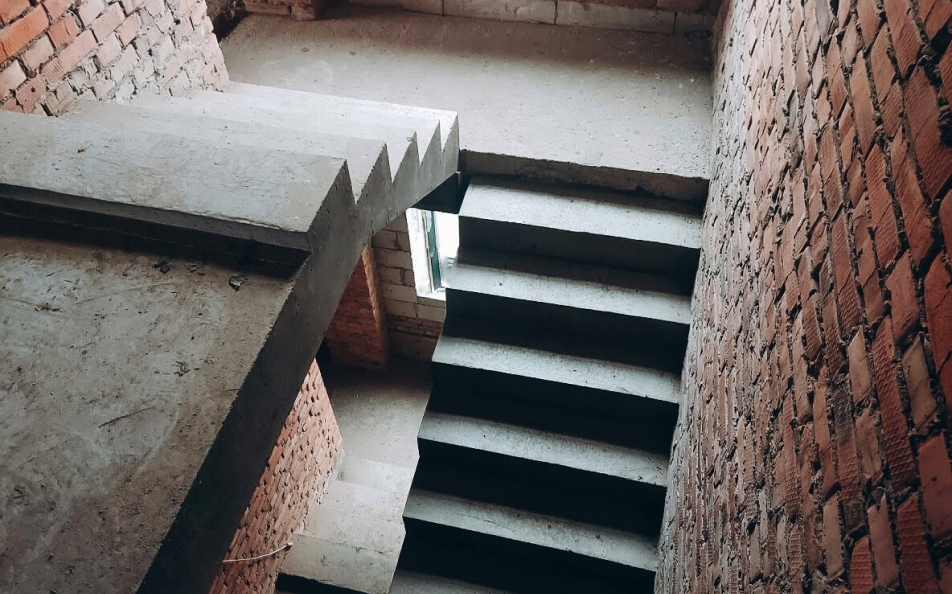 23 March
Construction of a monolithic structure of the entrance group of the business center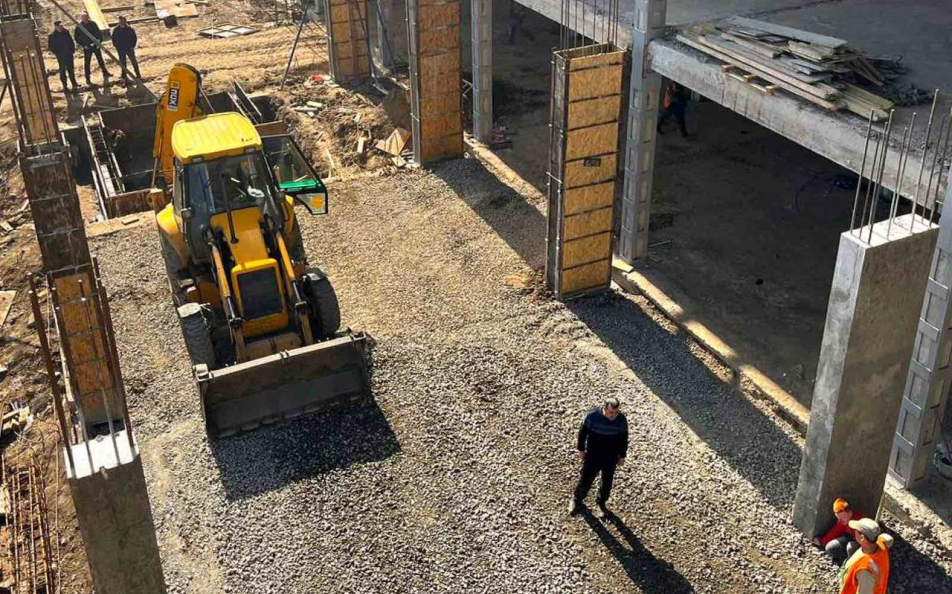 3 March
Fifth floor of the business center: floor screed, installation and strengthening of concrete columns.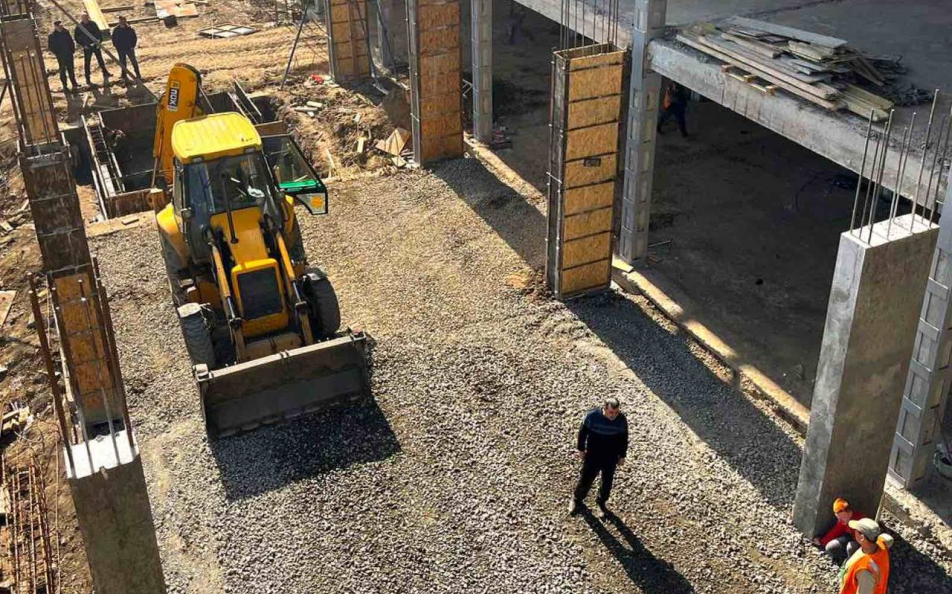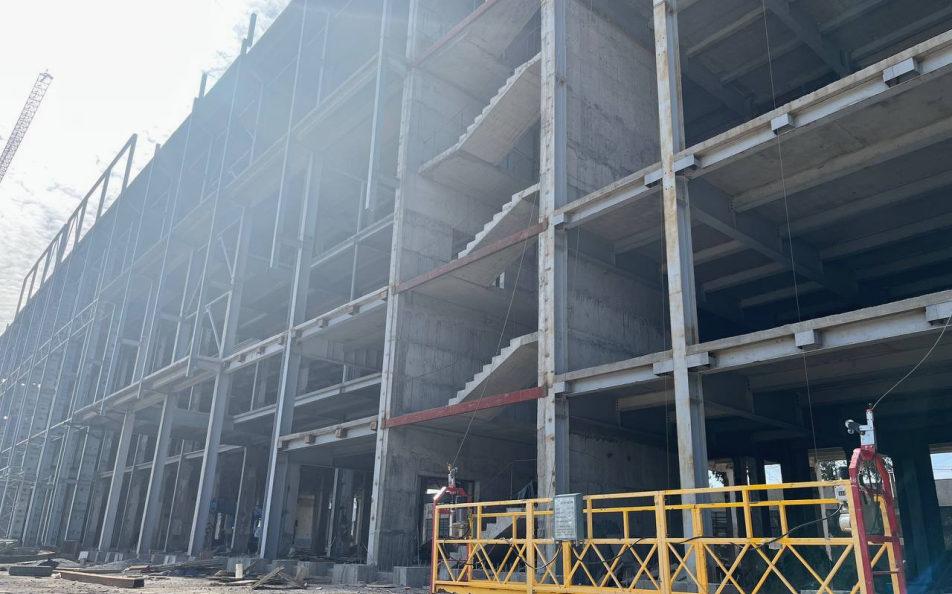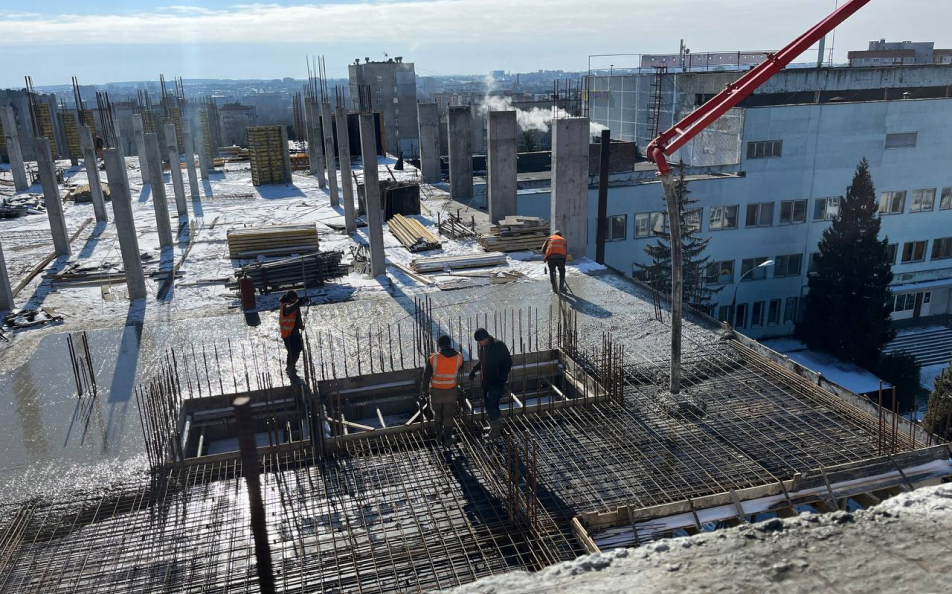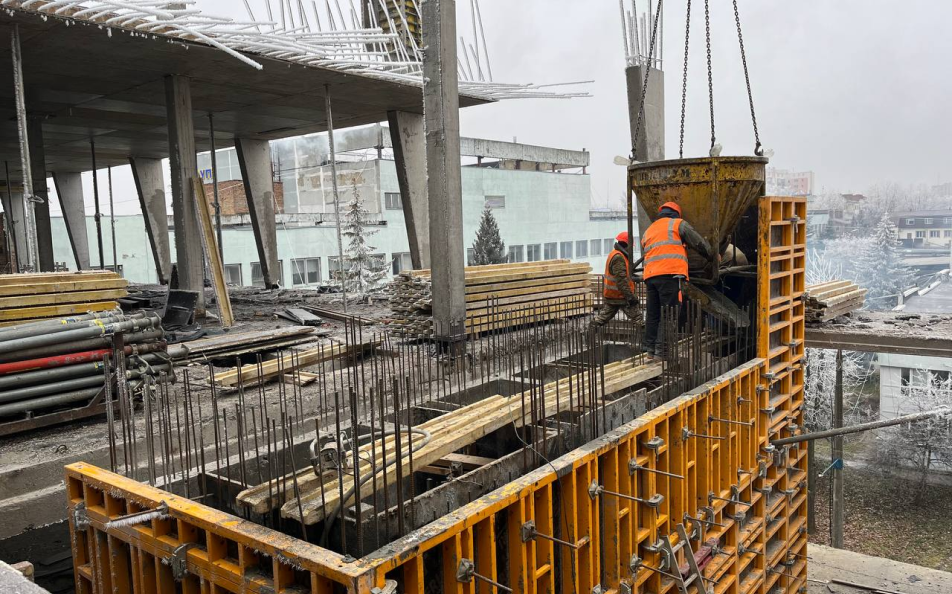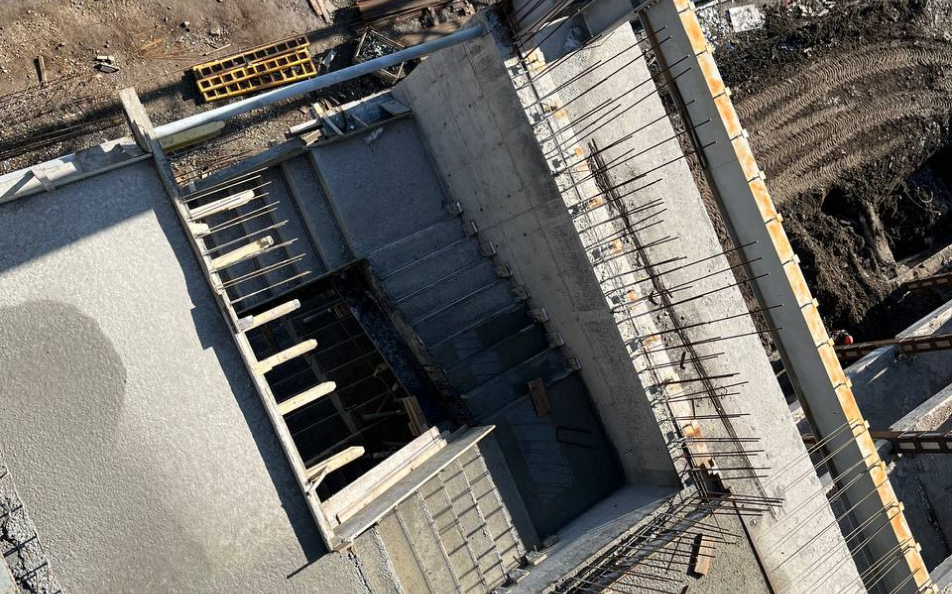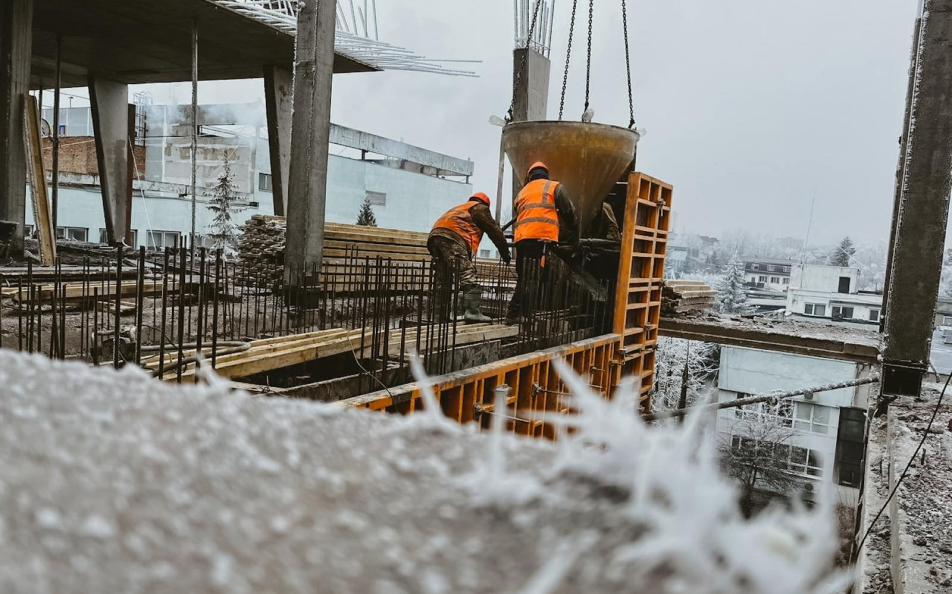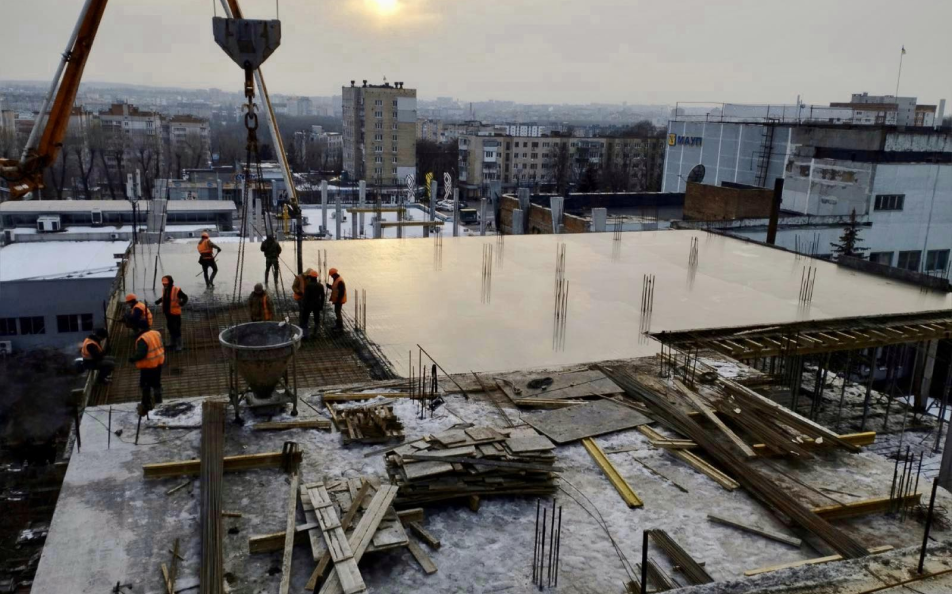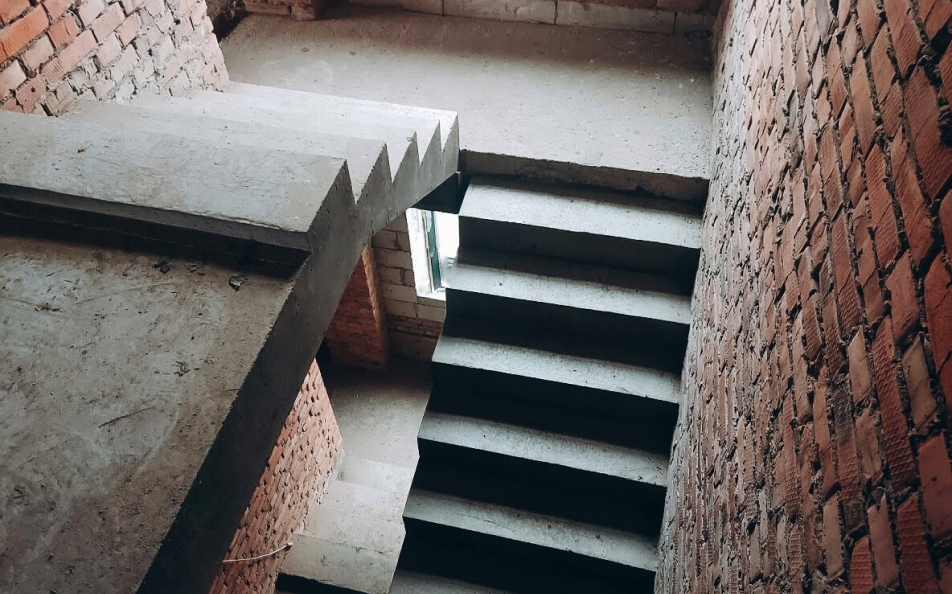 28 February
The elevator shaft consists of a mass of components. The structure must include a pit, a fence, a door and an opening for it, a ceiling and a block room.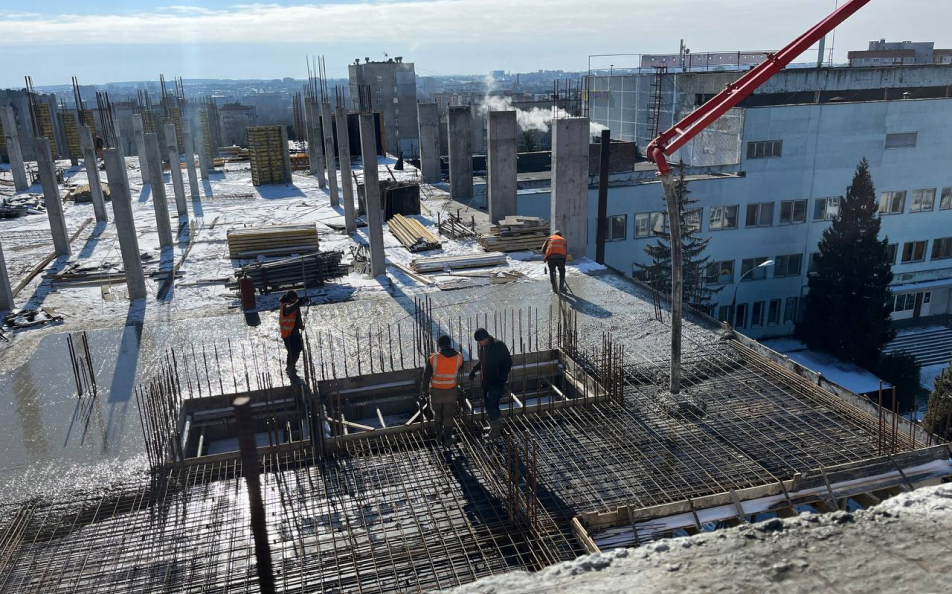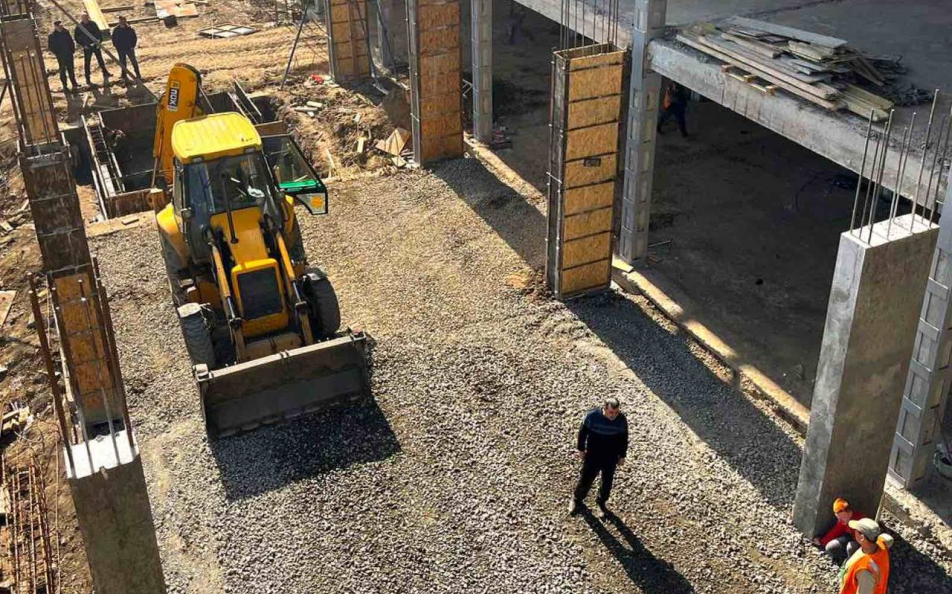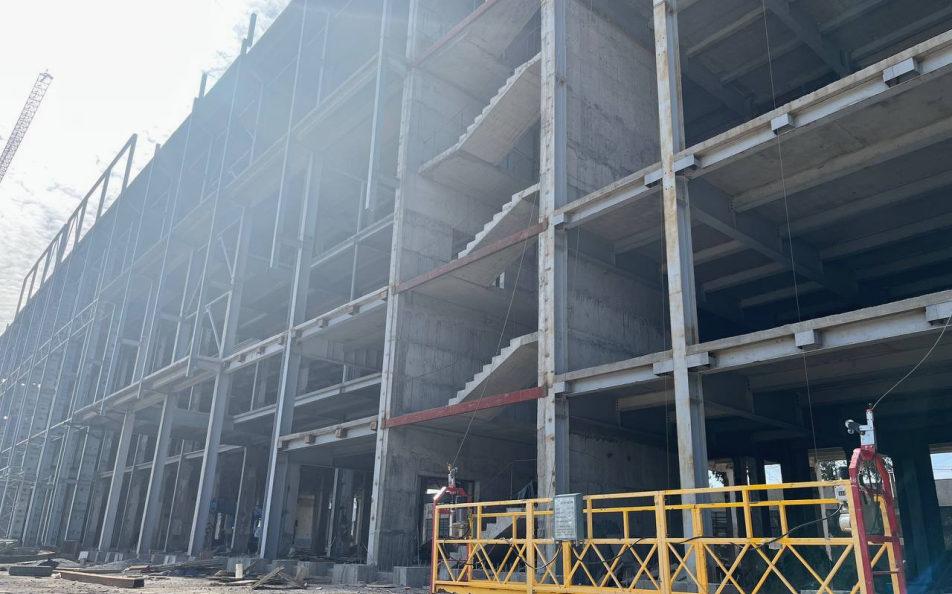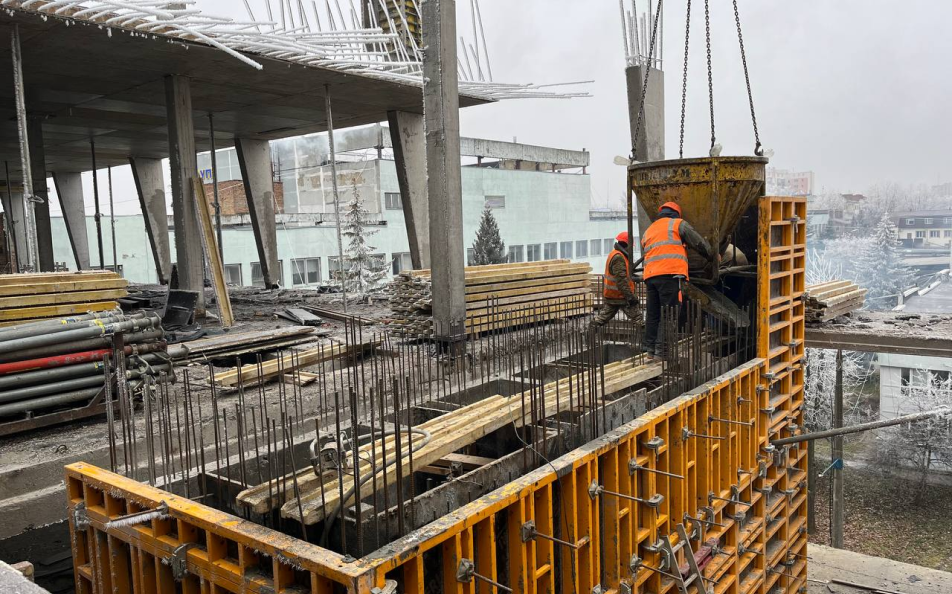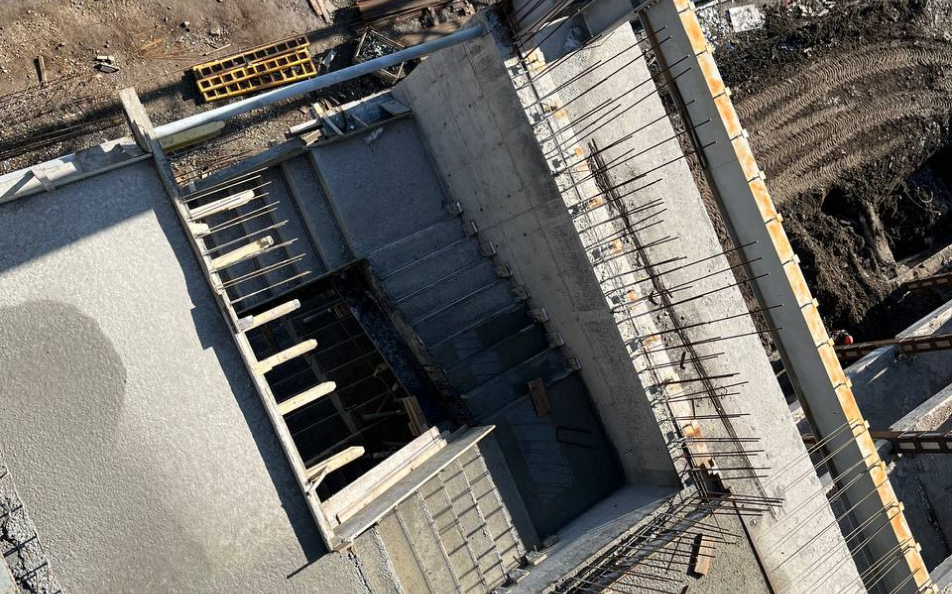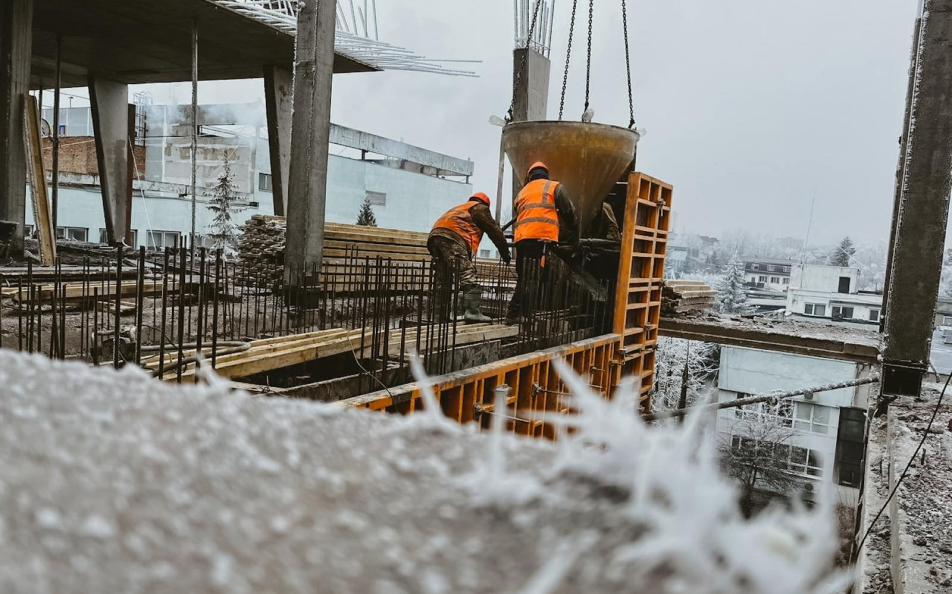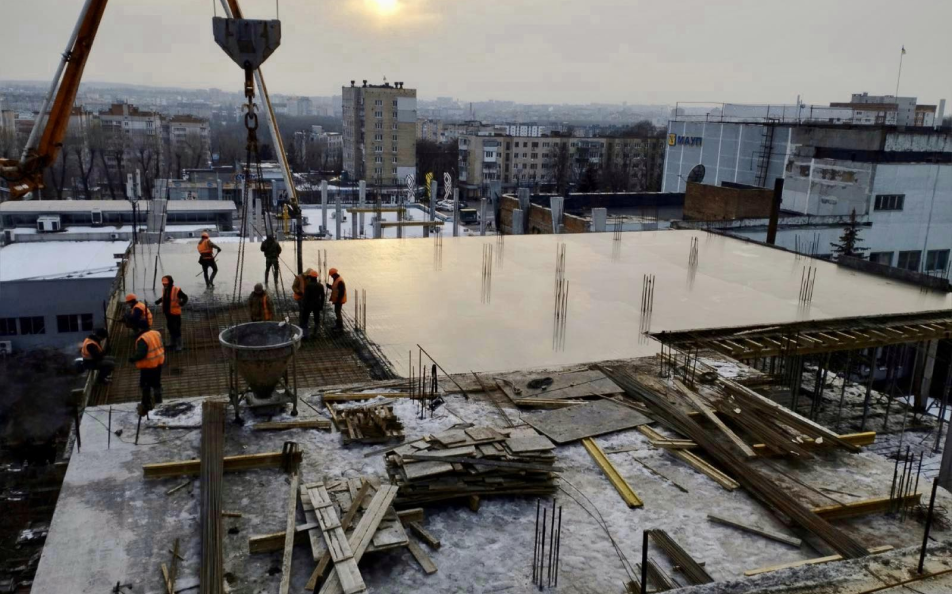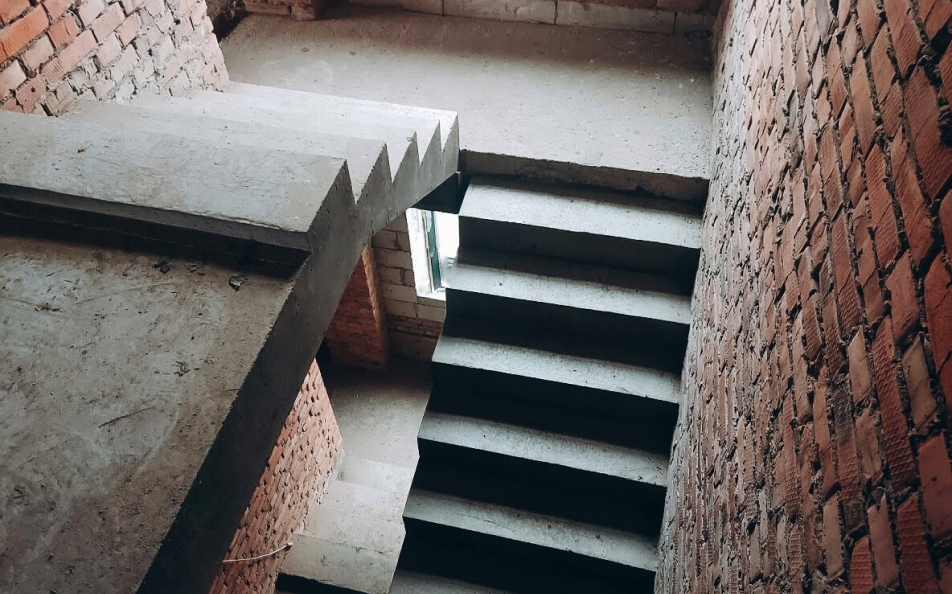 10 February
The concrete step is made of strong concrete and belongs to the class of environmentally friendly materials.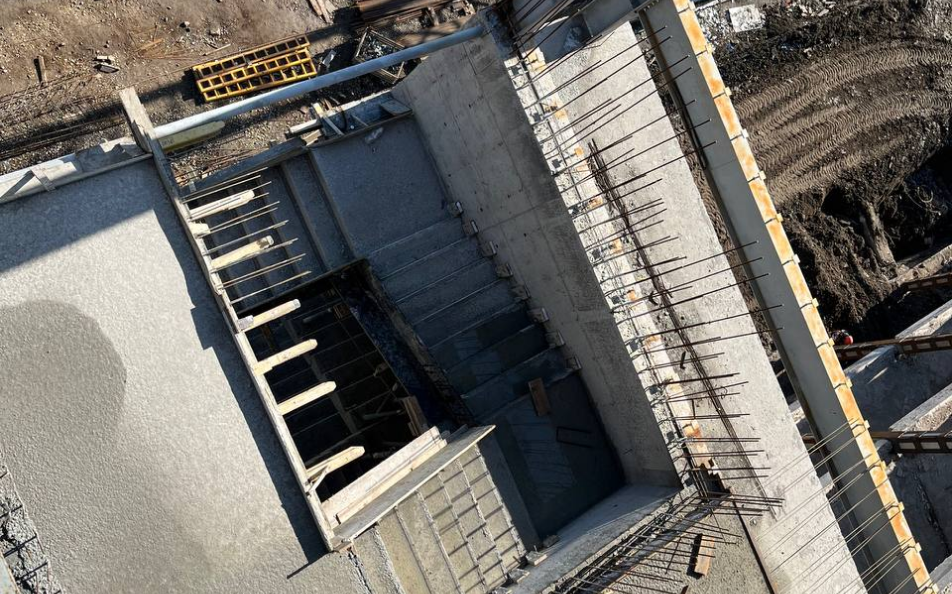 16 January
Our builders work diligently and continuously! This is how the process of pouring the elevator base takes place.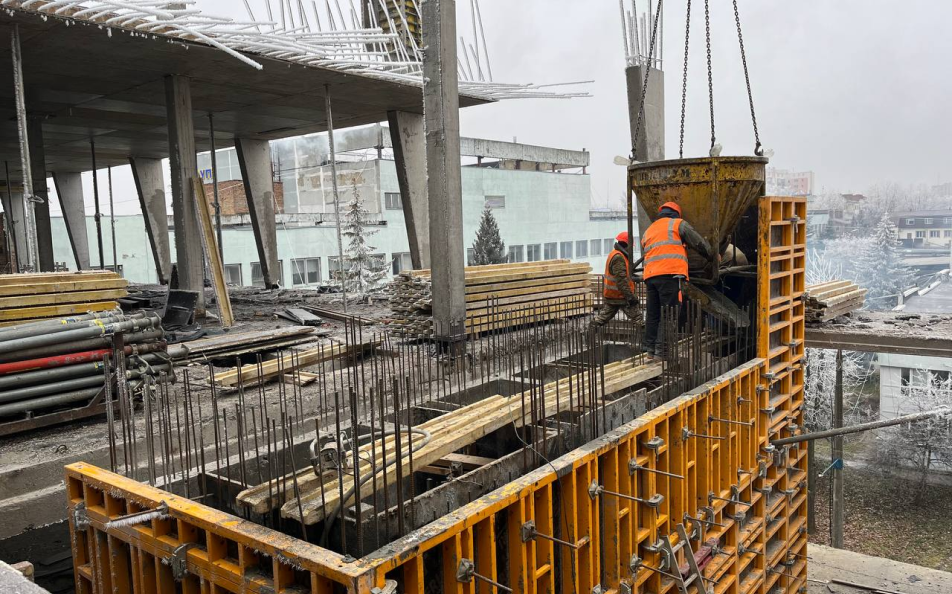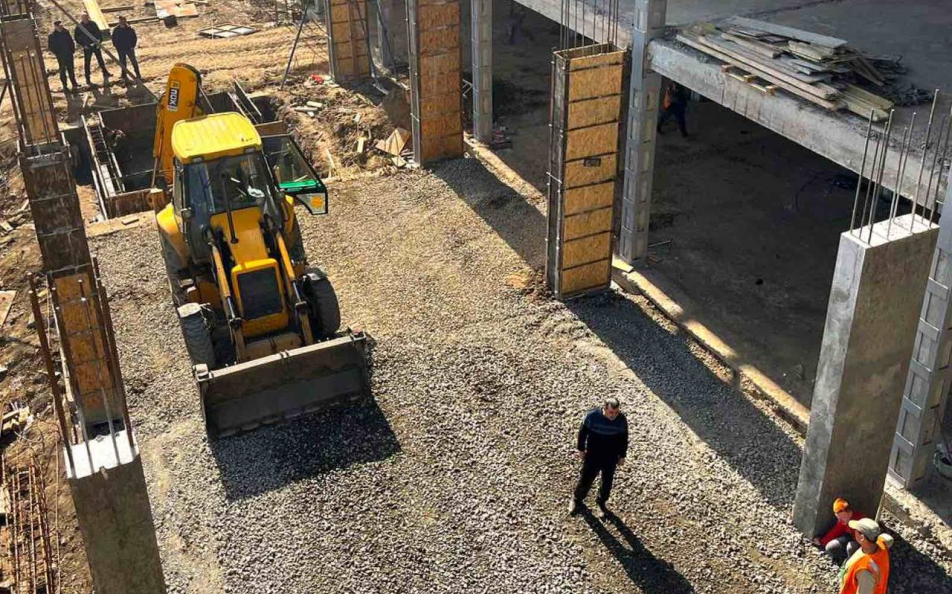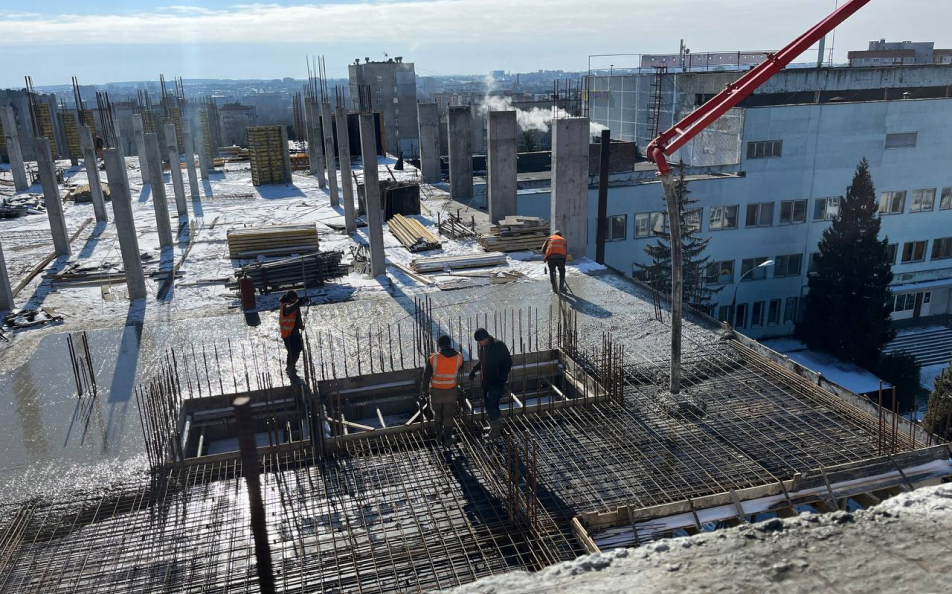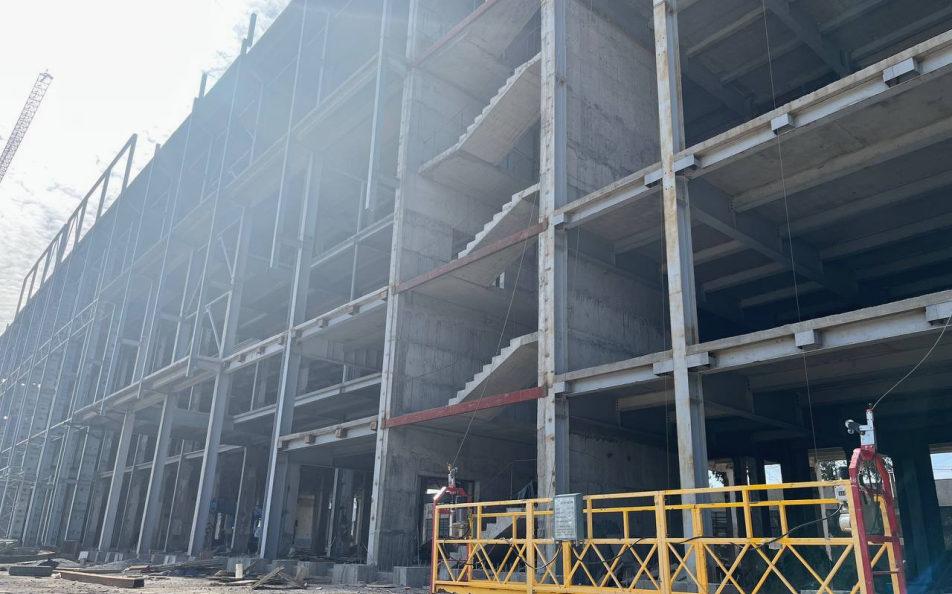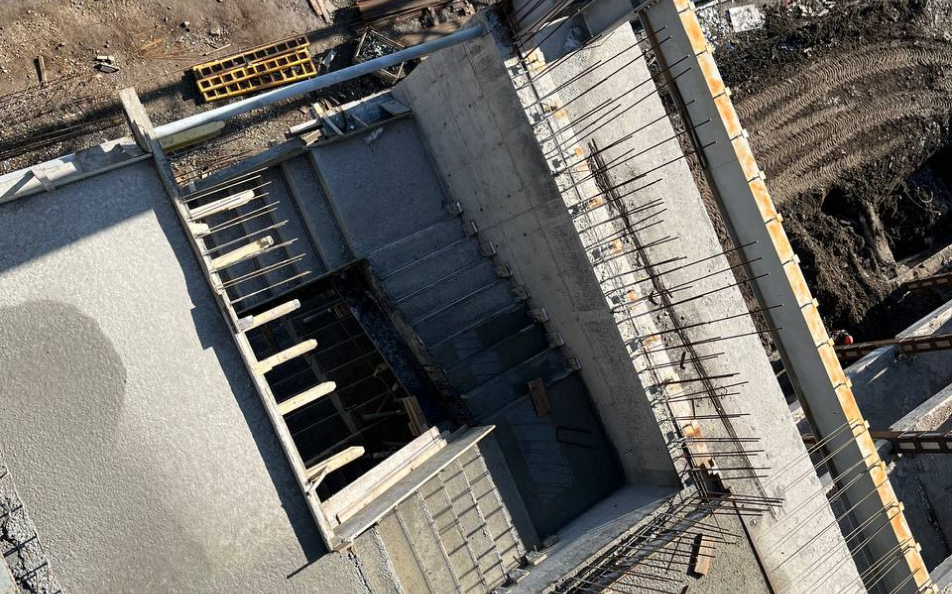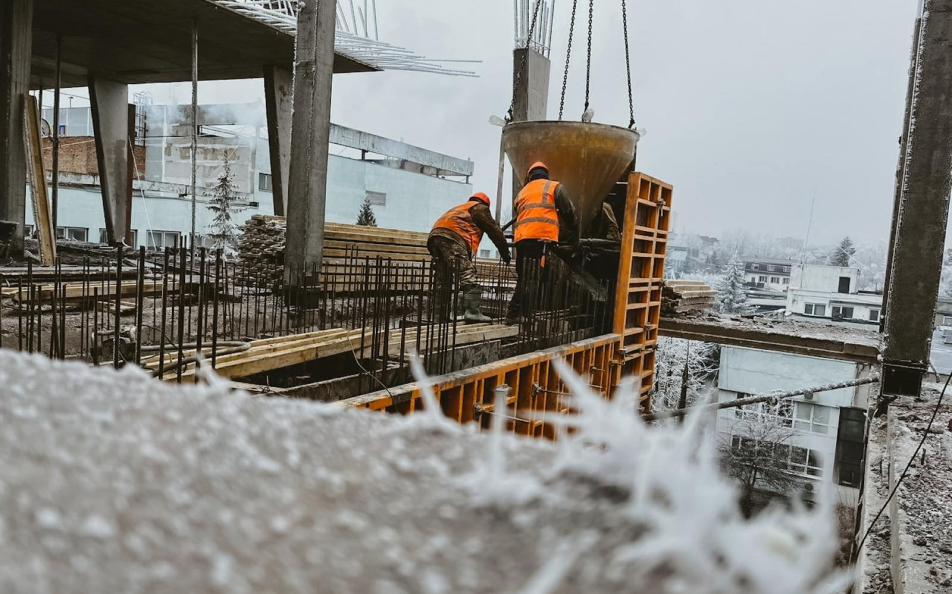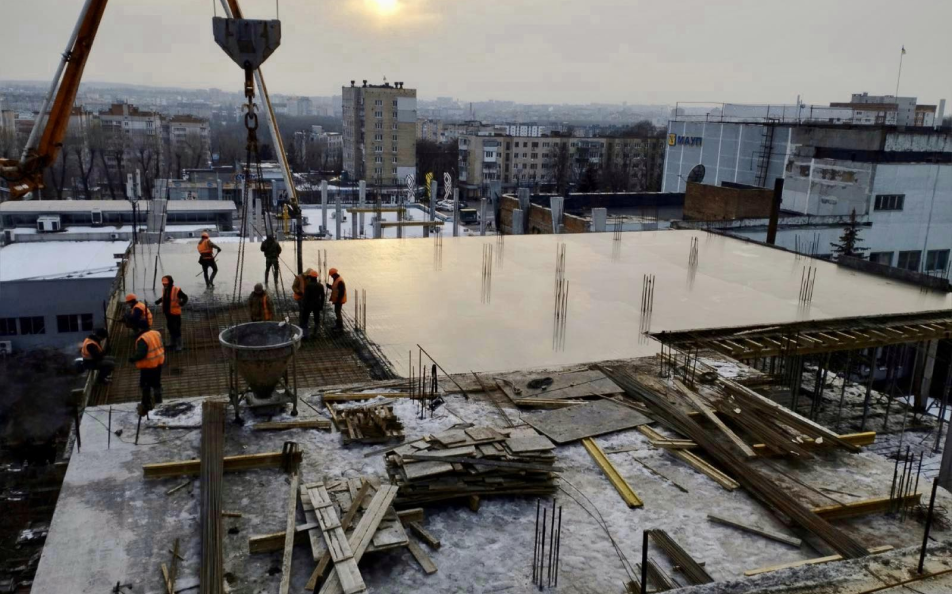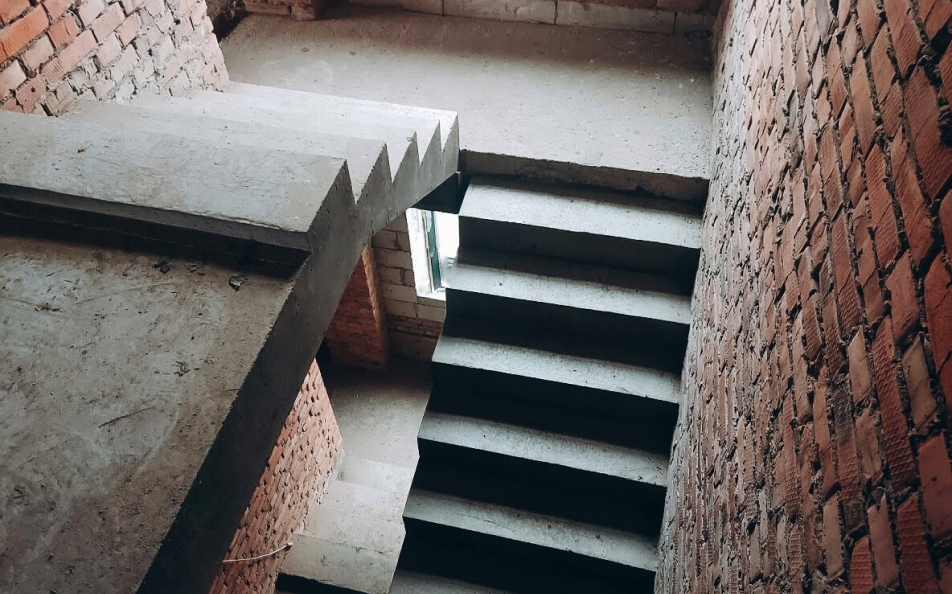 15 December
Aesthetics of construction While you are admiring - we continue to build and make the ceiling of the 4th floor.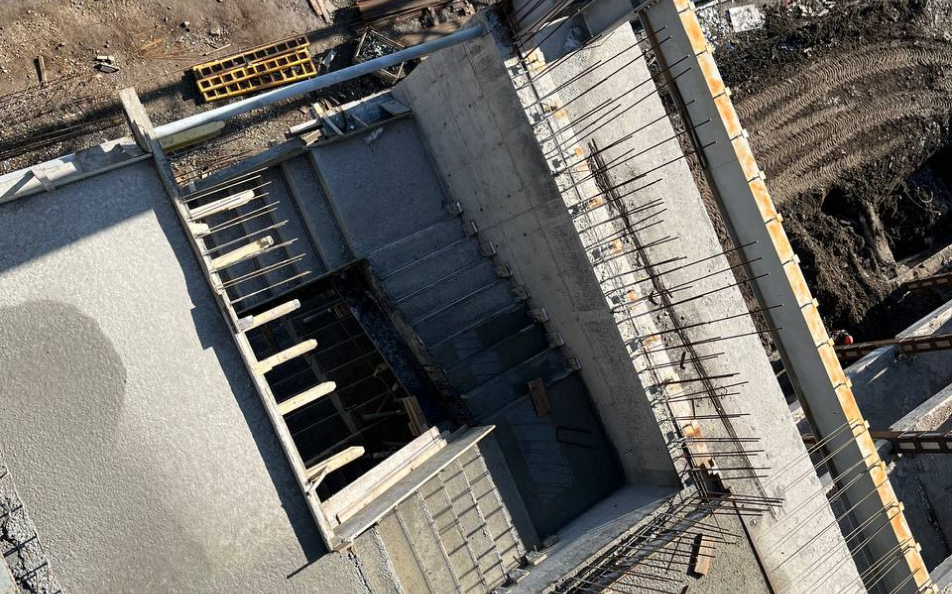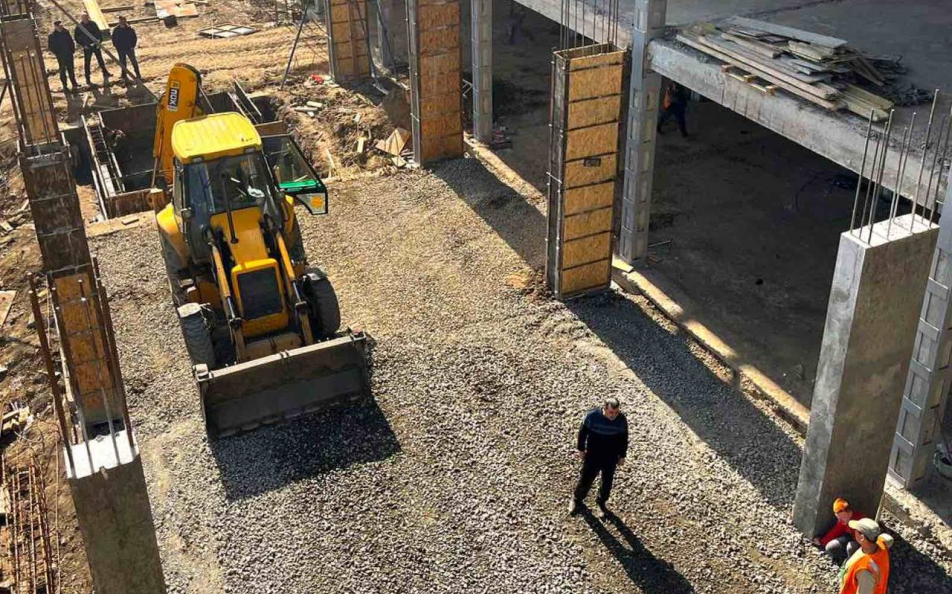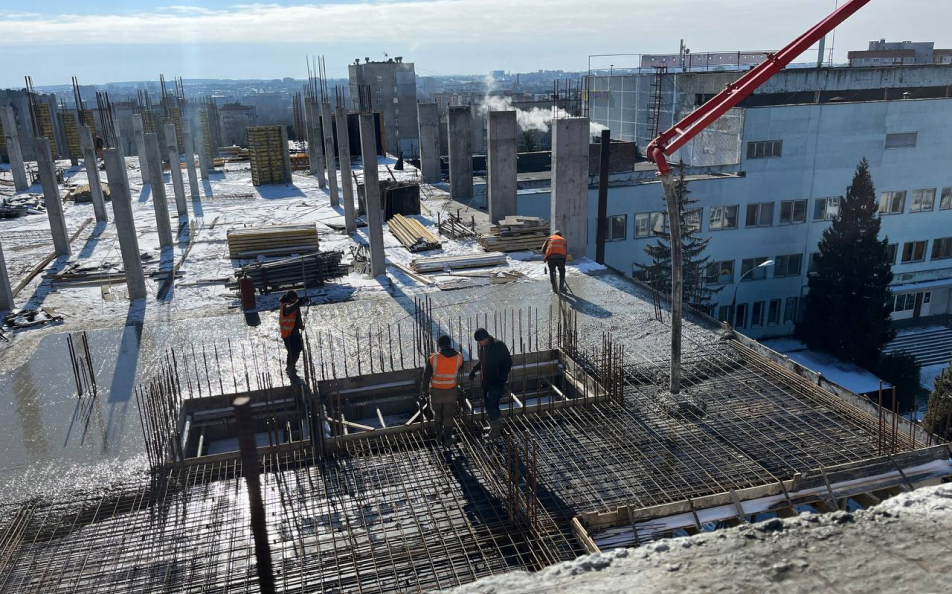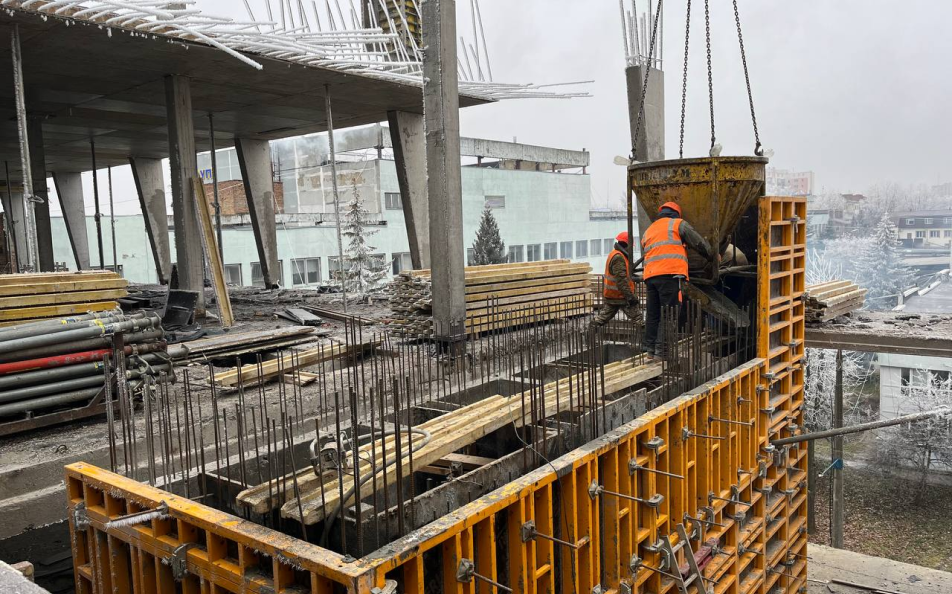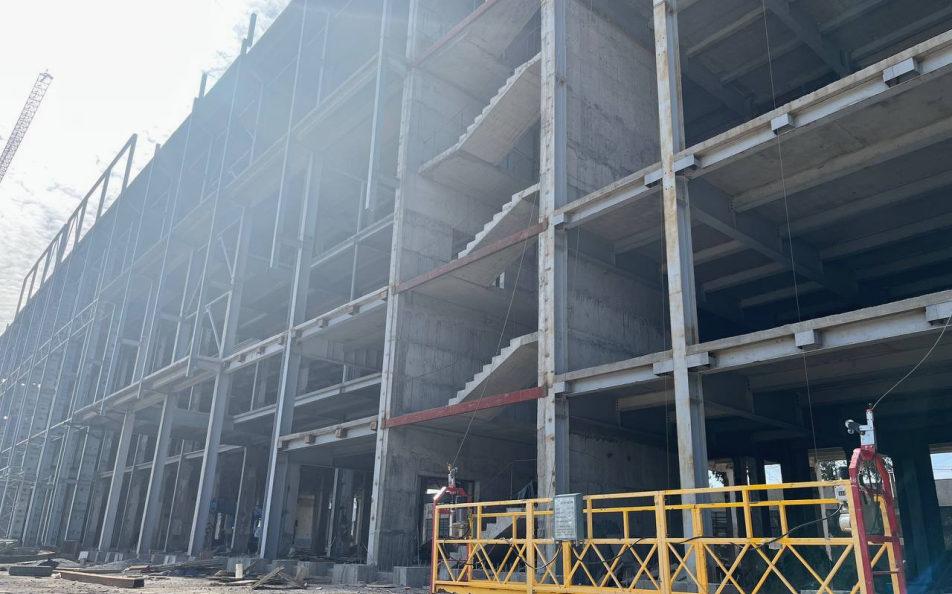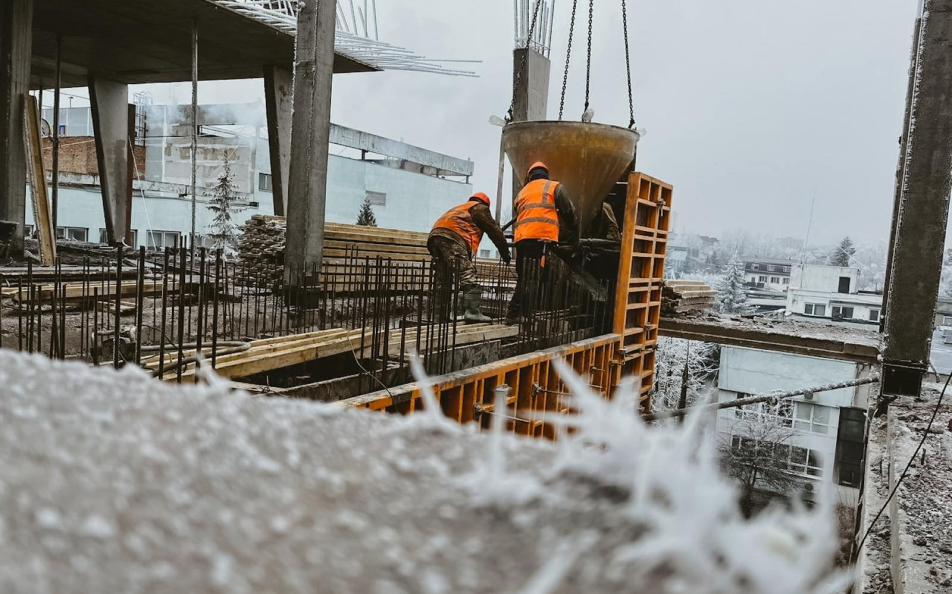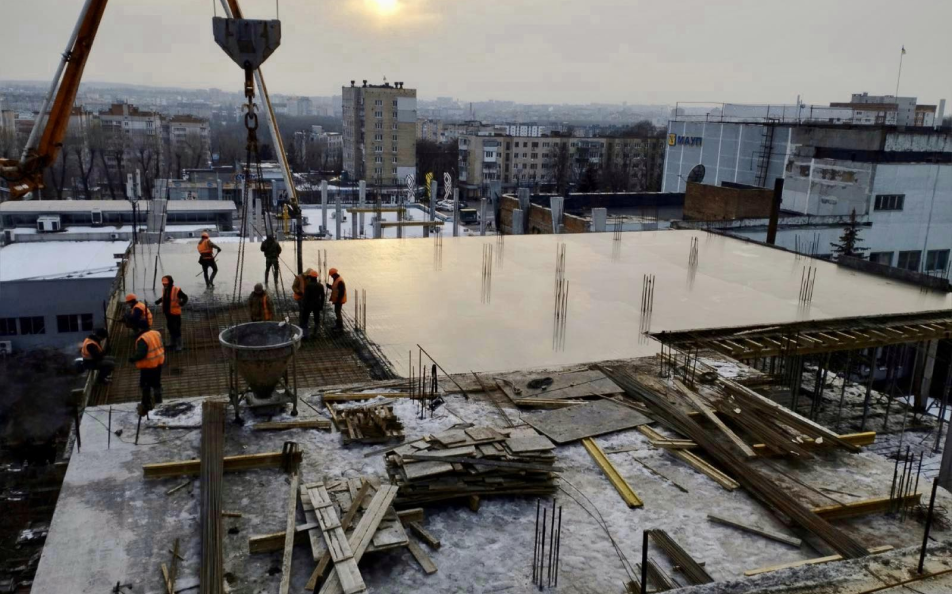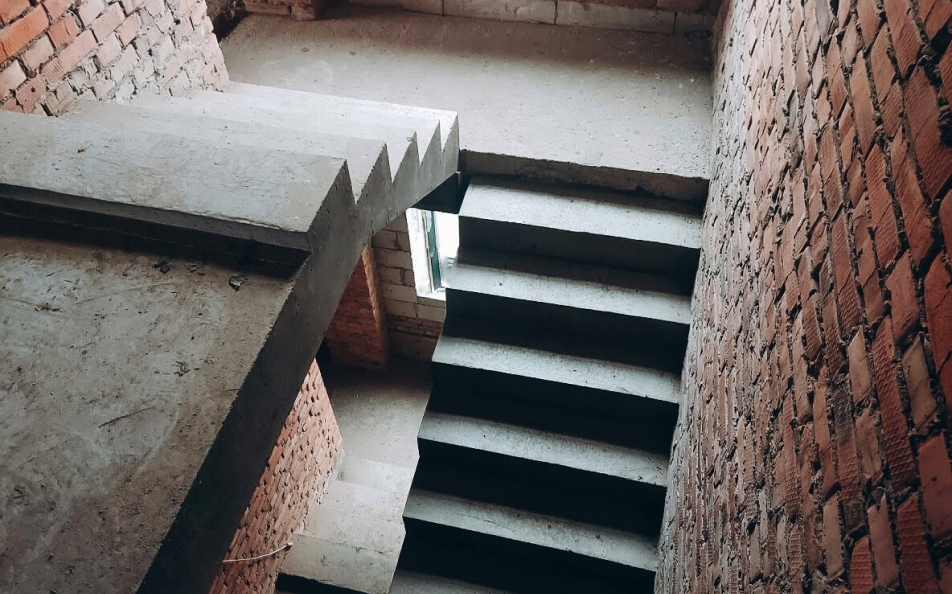 9 December
We do not reduce turnover and continue construction. Stairs between the second and third floors are currently being installed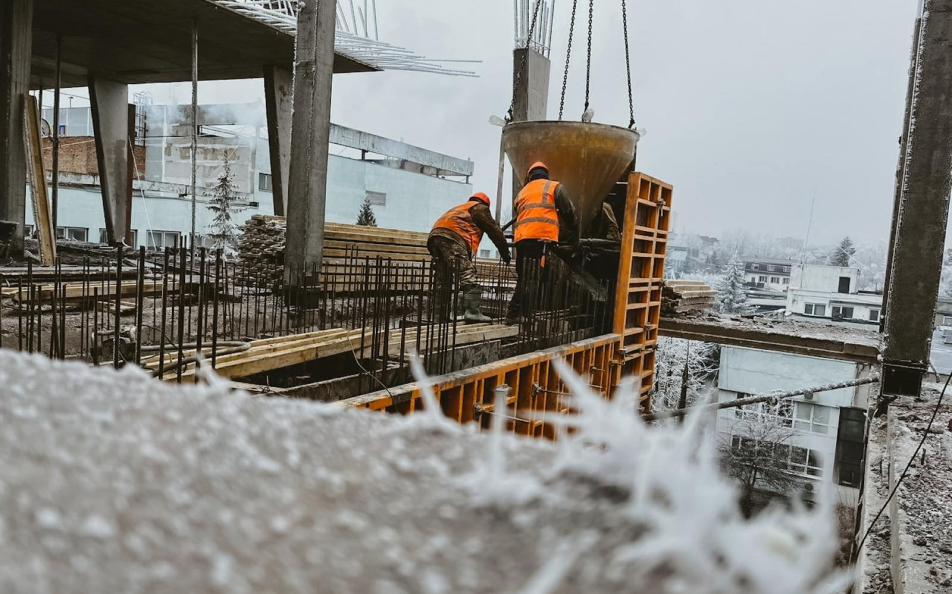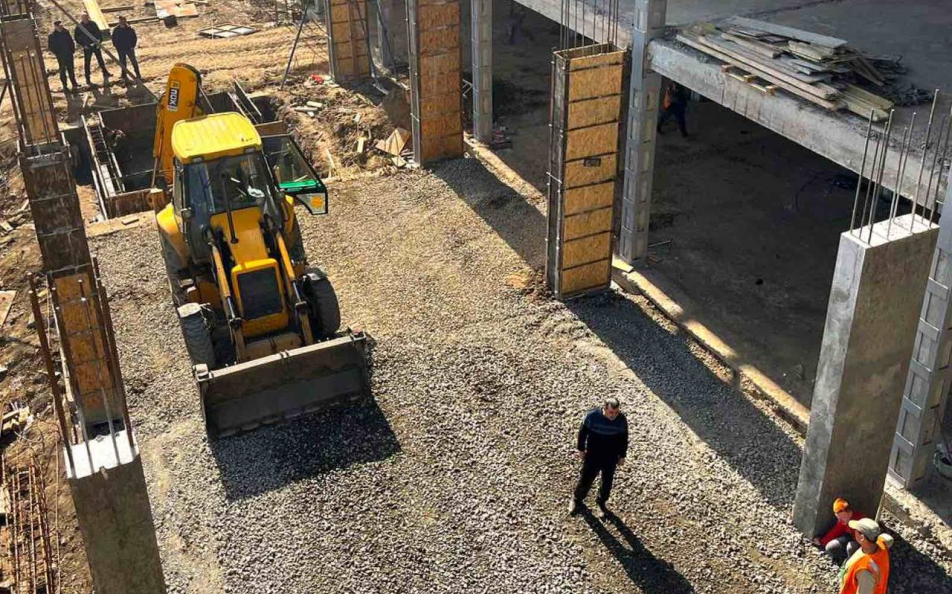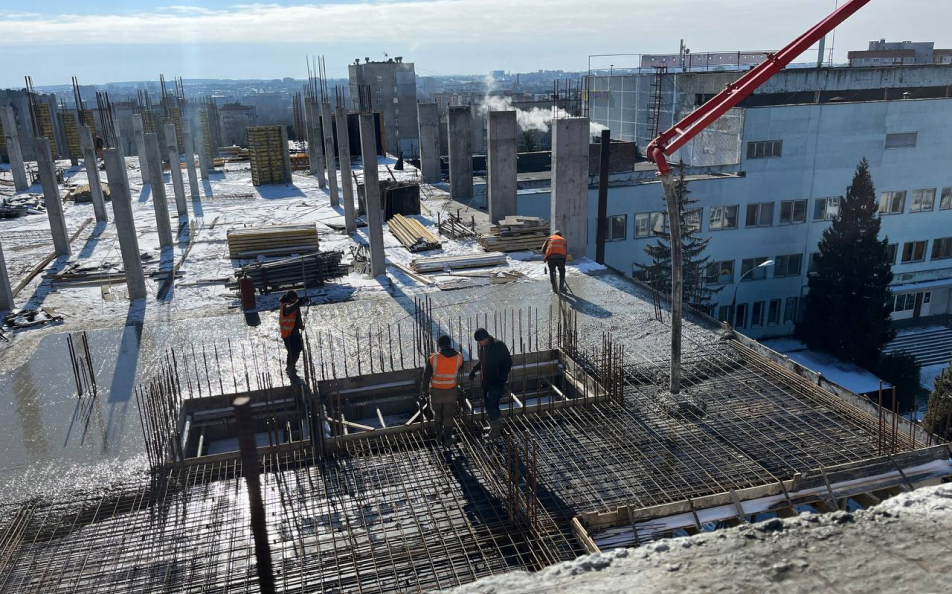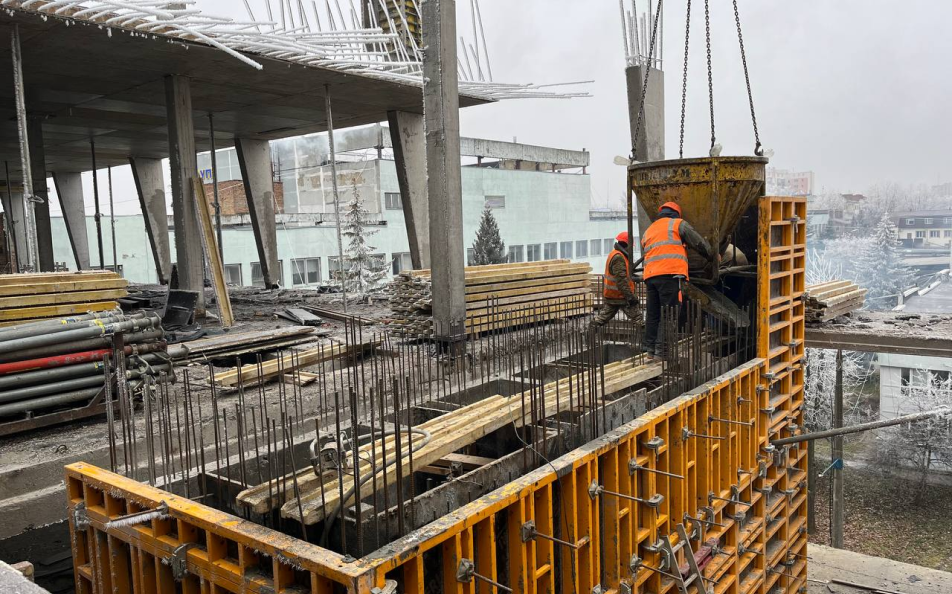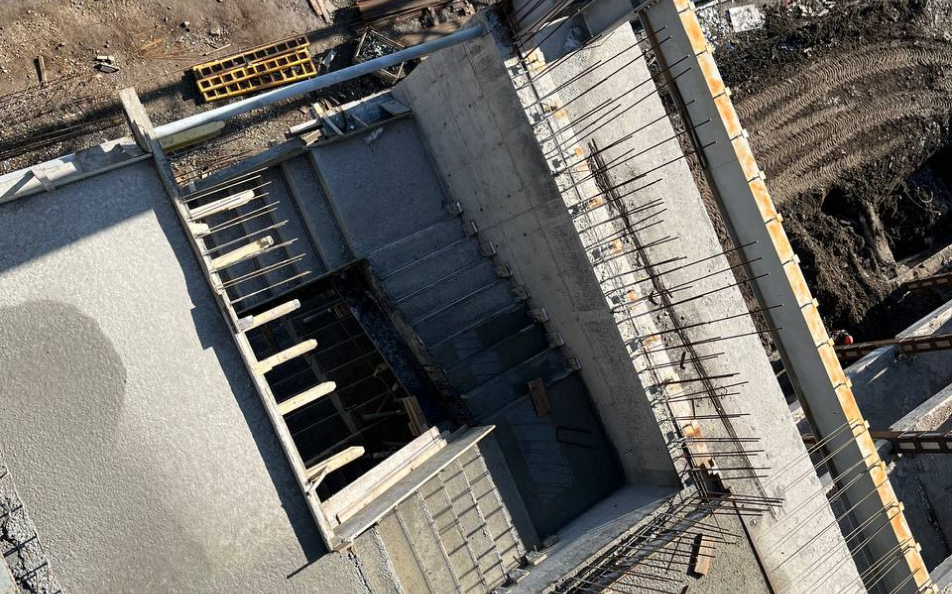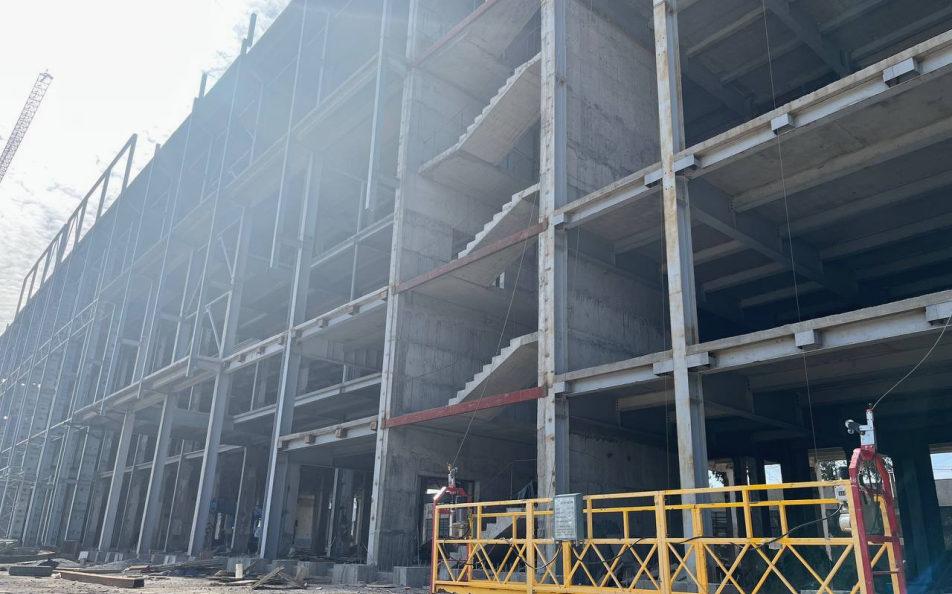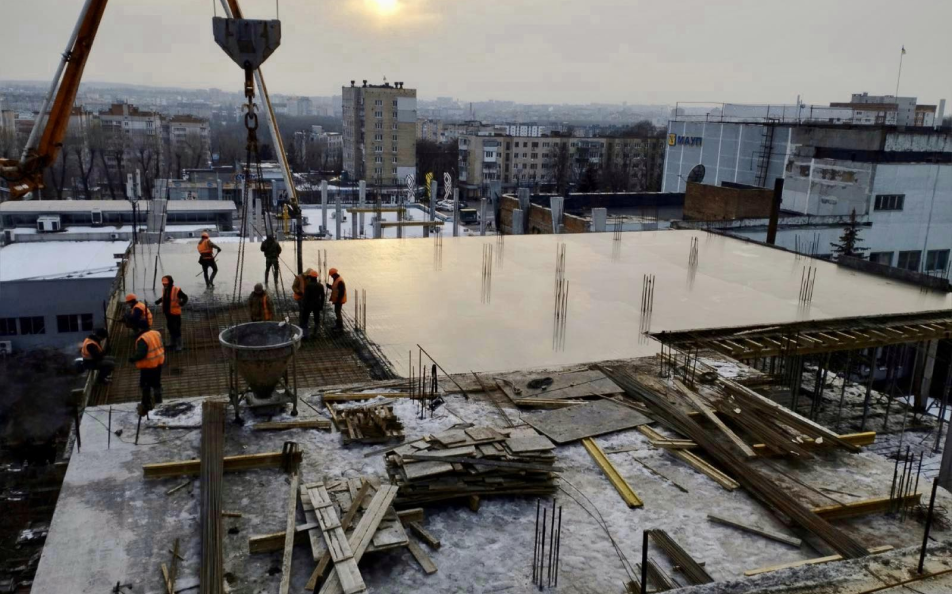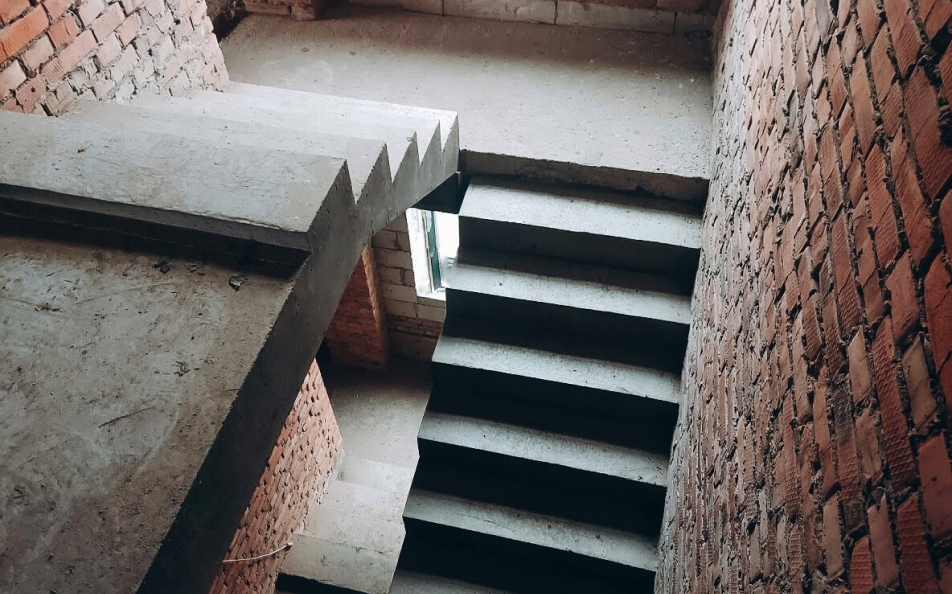 28 October
In this difficult time, we are doing everything possible so that construction does not stop. Currently, metal structures are being installed, the roof of the future tennis courts has been roofed, and monolithic works are continuing. Follow the news, because in the future we will reveal more and more details and introduce you to the shopping center concept